Badrinath Temple will open on 18th May 2021
---
---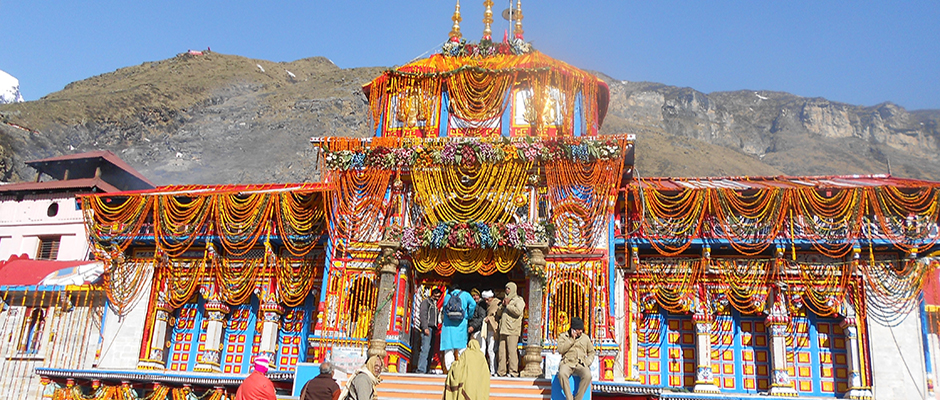 The Doors of Shri Badrinath Dham will be opened on May 18, 2021 at 4.15 a.m. After the Panchang and Ganesh worship in Rajmahal situated at Narendranagar (Tehri), Pandit Krishna Prasad Uniyal on behalf of the Maharaja declared the date of opening of the Badrinath Temple. At the same time, the ritual of sesame oil for Abhishek Pooja in Badrinath Dham will be completed in the palace on April 29.
---
---
---
---
On the occasion of Basant Panchami, darshan puja began in Narendranagar Rajmahal around 10.30 in the morning. Pooja lasted for about an hour and after this, Pandit Krishna Prasad Uniyal declared the date of opening of the doors. On 29 April, there will be a tradition of oiling. This ritual is done by married women's in the presence of members of the Royal family.
Before this, representatives of the Dimri Panchayat reached the palace by taking Gaadu Ghada (oil Pot). Sesame oil will be filled in this pot and will be delivered to Badrinath shrine. On this occasion, Maharani Mala Rajyalakshmi Shah, Badrinath – Kedarnath Temple Committee Officials, Chief priest of Dham Raval Ishwar Prasad Namboodari, Dharmadhikari Bhuvan Chandra Uniyal, Ashutosh Dimri, Tika Prasad Dimri, Hemchand Dimri, Sudhir Dimri, Dinesh Dimri etc. were present.
---
---
Published Date: February 16, 2021
---
Add Comments and Suggestions or Ask Questions about "Badrinath Temple will open on 18th May 2021"
We would be glad if you can comment below and provide your valuable suggestions and feedback on Badrinath Temple will open on 18th May 2021. If this Badrinath Temple will open on 18th May 2021 page have any wrong information/list or out of context content, then you can report us as well.
If you have any questions, you can also ask as in the following comments section. Our team will try to provide you answers/solutions.