Char Dham attraction increases hopes for Govt
---
---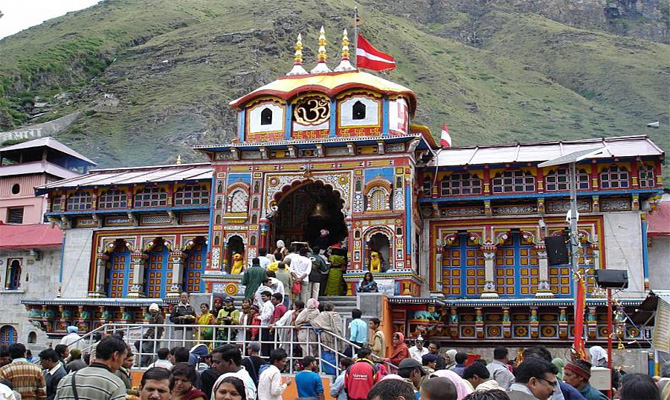 Char Dham attraction increases hopes for Govt
---
---
Seeing the remarkable interest of travellers in visiting Char Dham in pre-monsoon season has sparked state governments enthusiasm. The government is expecting pilgrims inflow to reach upto fifty thousand by June end. Vice Chairman of Disaster Management Advisory Association, Vijay Saraswat said approximately 72355 pilgrims have completed char dham yatra till May 4. He also accused opponents of spreading rumours about bad route conditions and various other arrangements prior to the beginning of yatra.
Interacting with the reporters in the Secretariat, Vice Chairman of DMAA Vijay Saraswat said last year only twenty four thousand pilgrims visited Kedarnath Shrine till 30 June. While this year over 14575 devotees have done darshan of Kedar baba. The heightened interest in yatra has surged the hopes of state. He also appreciated the work done in Kedarnath by NIM and other state agencies.
He also told a plot of approximately 400 sq ft has been provided for the head quarter of Disaster Management Authority. NDRF is also provided land with an area of two acres in the Jhajhra region of Dehradun to establish their battalion. Two battalions of State Disaster Demonstration Force is established and are equipped with all required instruments. Besides this, land for SDRF in Sariyapani, Almora and Bhainswada of district Uttarkashi has also been assigned. Arrangements for char dham yatra are also made.
For the registration of pilgrims 12 centres are opened in Haridwar and 19 in Rishikesh. Including these the facility is made available in about 13 places. The goal of constructing 52 helipads in the state is also set to implement within coming two years. He also added, the permission for availing air service to the pilgrims at subsidy rates is also seeked by him.
News Source : Dainik Jagran, Dehradun
img src: uttarakhand.org.in
---
---
Published Date: May 7, 2015
---
Add Comments and Suggestions or Ask Questions about "Char Dham attraction increases hopes for Govt"
We would be glad if you can comment below and provide your valuable suggestions and feedback on Char Dham attraction increases hopes for Govt. If this Char Dham attraction increases hopes for Govt page have any wrong information/list or out of context content, then you can report us as well.
If you have any questions, you can also ask as in the following comments section. Our team will try to provide you answers/solutions.