Char Dham Yatra : 13601 pilgrims registered so far
---
---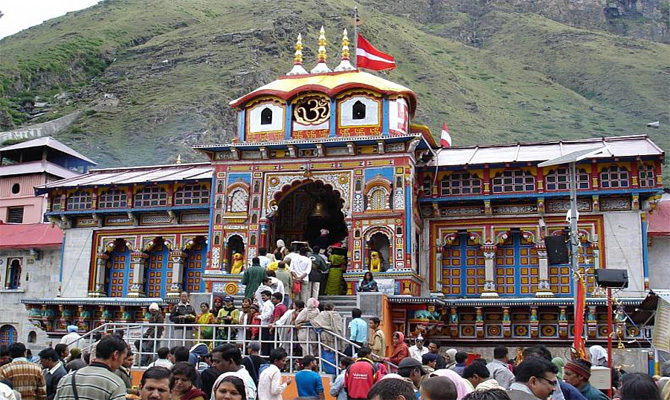 Char Dham Yatra 13601 pilgrims registered so far
---
---
The opening of Badrinath Shrine portals has accelerated the pilgrims inflow for the char dham yatra. The crowd on the photomatic counter is on the rise. So far a total of 13,601 passengers have registered for Char Dham yatra.
After the traditional ceremonies the valves of Badrinath Shrine were opened on Sunday for the pilgrims. Prior to the opening of Badrinath portals thousands of pilgrims set off on the yatra for darshan which continued on Sunday as well. For Char dhams, registration of about 13601 devotees has been done by Trilok Security System India. The agency Supervisor, Prem Anant said, on Sunday 1701 pilgrims were registered in 11 centers. 819 in Rishikesh, 239 in Haridwar, 224 in Fata, Guptkashi – 103, 157 in Sonprayag, Junglechatti – 33, Gangotri – 33, Pakhi – 224, 6 in Kedarnath and 35 devotees in Badrinath got their photomatic registration done. In the yatra sponsered by TGMO company, a bus with 61 pilgrims was flagged off in the morning for Badrinath Dham.
News Source : Dainik Jagran, Rishikesh
img src: uttarakhand.org.in
---
---
Published Date: April 27, 2015
---
Add Comments and Suggestions or Ask Questions about "Char Dham Yatra : 13601 pilgrims registered so far"
We would be glad if you can comment below and provide your valuable suggestions and feedback on Char Dham Yatra : 13601 pilgrims registered so far. If this Char Dham Yatra : 13601 pilgrims registered so far page have any wrong information/list or out of context content, then you can report us as well.
If you have any questions, you can also ask as in the following comments section. Our team will try to provide you answers/solutions.