Char Dham Yatra still on proceedings
---
---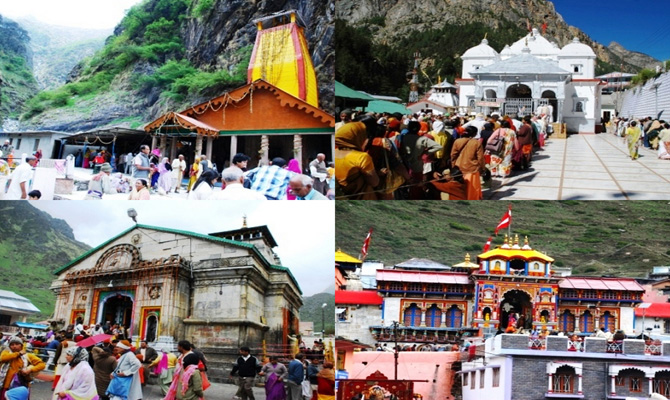 Char Dham Yatra still on proceedings
---
---
Only a few days to go for the worldwide famous Char Dham Yatra where tourists have already made the bookings with GMVN and travel agencies. But the states tourism department still doesn't seem to get over with the file work.
Tourism departments major part of income entirely depends on the Char Dham yatra which occurs twice a year. After the disaster occurred in June 2013 in Uttarakhand tourism business speedily went down. However, two years after the disaster, the Tourism department has still not taken any plan on the ground for tourism and pilgrimage. The situation is, two reception centers are opened in Haridwar where none of the centre holds any information about the substantial Char Dham Yatra.
Only the Department of Tourism holds the file for proposal of setting up biometric machines in Mansa Devi, Chandi Devi, Deen Dayal parking and Pantdweep parking lot. But, still it is not to be found anywhere on the ground look. Moreover, the empoyees sitting in reception centers were oblivious to any information regarding about Char Dham Yatra, while a few travelers and travel agencies also began to form near GMVN.
News Src : Dainik Jagran, Haridwar
img src : Invadecafe
---
---
Published Date: April 9, 2015
---
Add Comments and Suggestions or Ask Questions about "Char Dham Yatra still on proceedings"
We would be glad if you can comment below and provide your valuable suggestions and feedback on Char Dham Yatra still on proceedings. If this Char Dham Yatra still on proceedings page have any wrong information/list or out of context content, then you can report us as well.
If you have any questions, you can also ask as in the following comments section. Our team will try to provide you answers/solutions.