Char Dham Yatra suspended again due to heavy rainfall
---
---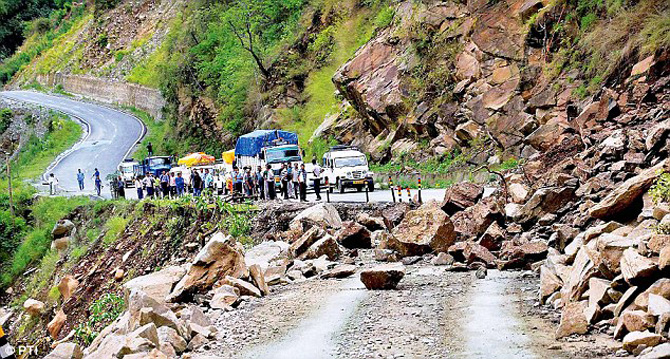 Unseasonal rain halted Char Dham Yatra preparation
---
---
Yet again heavy rainfall disrupted the Char Dham Yatra today. The Hemkund Yatra was suspended due to landslides at various places on the Rishikesh-Badrinath highway. The yatra to Kedarnath, which was earlier stated to resume today could not begin due to deluge and landslides that occured at Jankichatti. The treck from Gaurikund to Kedarnath was obstructed by heavy rainfall. The Badrinath and Hemkund yatras were halted as landslides occured in Lambagad, Benaukli and Patalganga areas on the Karanprayag-Badrinath stretch of the Rishikesh-Badrinath highway. However, the devotees carried on their pilgrimage to Gangotri and Yamunotri shrines.
According to the Chamoli District Disaster Management office, the yatras to Badrinath and Hemkund Sahib have been suspended. The Chamoli district experienced around 70 mm rainfall over the past 24 hours which triggered landslides at various places. The official sources said – The resumption of these yatras would depend on weather conditions. The rivers in Chamoli district were in spate as the water level in the Alaknanda and Mandakni has risen.
News Src : The Tribune, Dehradun
---
---
Published Date: July 2, 2015
---
Add Comments and Suggestions or Ask Questions about "Char Dham Yatra suspended again due to heavy rainfall"
We would be glad if you can comment below and provide your valuable suggestions and feedback on Char Dham Yatra suspended again due to heavy rainfall. If this Char Dham Yatra suspended again due to heavy rainfall page have any wrong information/list or out of context content, then you can report us as well.
If you have any questions, you can also ask as in the following comments section. Our team will try to provide you answers/solutions.