Record 22 Lakh Pilgrims Visited Chardham in just 50 Days
---
---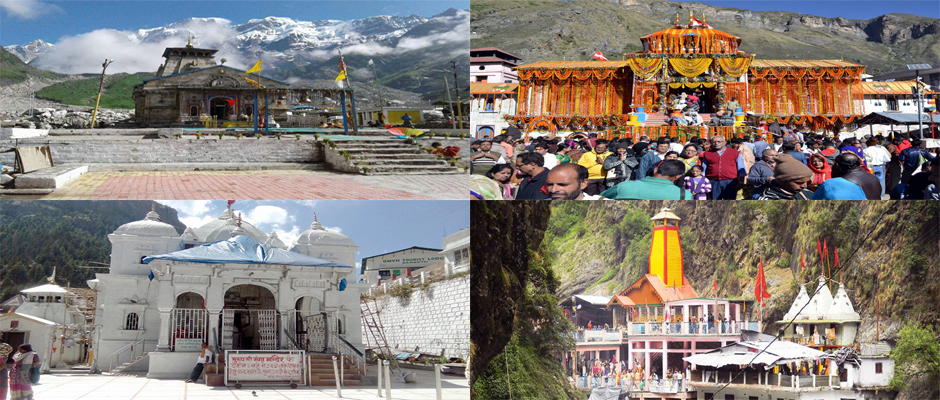 Chardham Yatra witness Record Footfall of Pilgrims
In Uttarakhand this year, about 22 lakh pilgrims have already visited Chardham and this number is continuously increasing. State Tourism Minister, Satpal Maharaj said in a press conference that 22 lakh 35 thousand devotees have visited in Badrinath, Kedarnath, Gangotri and Yamunotri Dham in Uttarakhand till June 27.  The journey has started more than 50 days. More than 02 lakh 35 thousand pilgrims have visited Chardham during this period. On the other hand, about 7 Lakh 60 Thousand devotees visited Kedarnath from the Opening Day on 09 May to 27 June.
22.35 Lakh Pilgrims Visited Chardham till 27 June
On the Chardham yatra, devotees are facing huge problems like bad roads, lack of petrol and diesel, traffic jams, but the faith of pilgrims is getting huge on all these problems. In the 6 months journey in 2018, the figure reached 27 lakhs. But this time this figure seems to be breaking all the previous records. This time most numbers of pilgrims reached Badrinath. In the last 50 days, 7 lakh 70 thousand pilgrims have visited Badrinath shrine. In the next 50 days, this figure can cross 10 lakhs. On the other hand, about 07 lakh 60 thousand devotees have visited Baba Kedar. In the year 2018, 07 lakh 32 thousand 241 pilgrims reached Kedarnath.
Total No. of Devotees Visited Chardham (till 27 June)
Gangotri Dham: 03, 57,323
Yamunotri Dham: 03, 45, 159
Kedarnath Dham: 07, 59, 346
Badrinath Dham: 07, 71, 837
Hemkund Sahib: 01, 46, 334
Source: ETVBharat
---
---
Published Date: July 2, 2019
---
Add Comments and Suggestions or Ask Questions about "Record 22 Lakh Pilgrims Visited Chardham in just 50 Days"
We would be glad if you can comment below and provide your valuable suggestions and feedback on Record 22 Lakh Pilgrims Visited Chardham in just 50 Days. If this Record 22 Lakh Pilgrims Visited Chardham in just 50 Days page have any wrong information/list or out of context content, then you can report us as well.
If you have any questions, you can also ask as in the following comments section. Our team will try to provide you answers/solutions.