1.25 Lakhs Pilgrims visited Chardham till now
---
---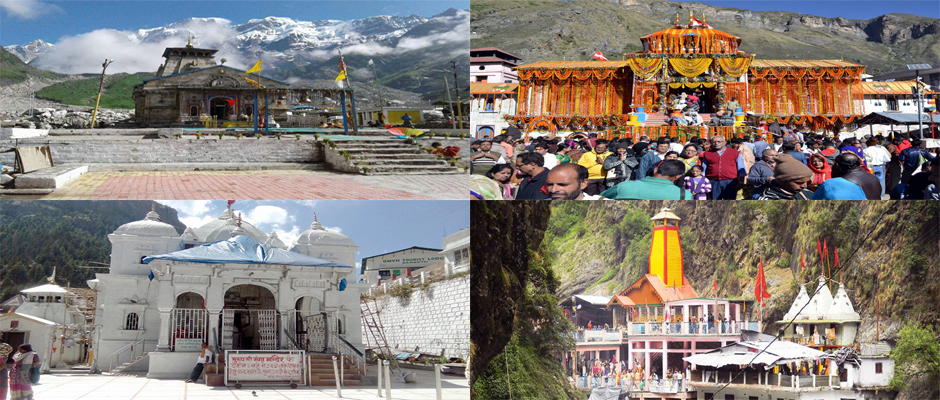 Chardham Yatra witness Huge Footfall of Pilgrims
In the midst of Corona epidemic, so far 1.25 lakh pilgrims have visited the Chardham Yatra. Total one and a half lakh Chardham Yatra e-passes have been issued to from July 1 to October 15. Currently, Chardham Yatra is going on without any hindrance.
Ravinath Raman, Chief Executive Officer of the Devasthanam Management Board, said that the number of pilgrims has been increasing since the Covid Negative Report was abolished for Chardham Yatra. On Thursday, 1739 pigrims register on the board's website were issued passes for the Chardham Yatra.
---
---
So far more than one and a half lakh e-passes have been issued. In this, 1.25 lakh pilgrims have visited Badrinath, Kedarnath, Gangotri, Yamunotri Dham. The CEO said that the pilgrims are offering dev darshan in all the four dhams following the standards of prevention of Covid epidemic.
Accommodation for 700 pilgrims on Kedarnath Trek Route
As the journey progresses, the Garhwal Mandal Vikas Nigam (GMVN) has started making arrangements for the night stay of the pilgrims on trek to Kedarnath Dham. A night stay for about 700 pilgrims has been arranged from Junglechatti to Kedarnath Dham. In the coming days more tents can be installed.
More than 2000 devotees are reaching for Baba's darshan every day in the Kedarnath Yatra since 3rd October. In such a situation, due to limited resources for other arrangements, including night stay, devotees are facing a lot of problems, but now GMVN has arranged for the stay of about 700 pilgrims by putting tents on the route to Kedarnath Dham. Apart from this, the administration is also making arrangements to accommodate the pilgrims in the buildings built by tirthpurohits in Kedarnath.
Regional Manager of Garhwal Mandal Vikas Nigam Sudarshan Singh Khatri said that tents have been set up at Kedarnath Base Camp, Swargarohini and Kedar Dobh, where arrangements for accommodation of 464 pilgrims have been made. While accommodation for 100 pilgrims have been arranged at Lincholi, 30 at Bhimbali and 18 at Junglechatti. Apart from this, more than 100 travelers are staying in Huts and Cottages in Kedarnath Dham. He informed that keeping in view with increasing number of passengers, the number of tents will be increased in the coming days.
33121 Pilgrims visited Kedarnath in 15 days
In the first 15 days of October, 33121 devotees have visited Baba Kedar in Kedarnath Dham. On an average,2000 devotees are arriving at Kedarnath every day, which makes the journey on Kedarnath Dham route fascinating. Along with this, business is also gaining momentum at the markets of Kedarghati.
From June 12 till now, 44043 Shiva devotees from states including Uttarakhand have reached Kedarnath. Media in-charge of Devasthanam Board, Dr. Harish Chandra Gaur said that the process of reaching 2000-2500 devotees daily is going on.
---
---
Published Date: October 16, 2020
---