Record 38 Lakh Pilgrims Visited Chardham this year
---
---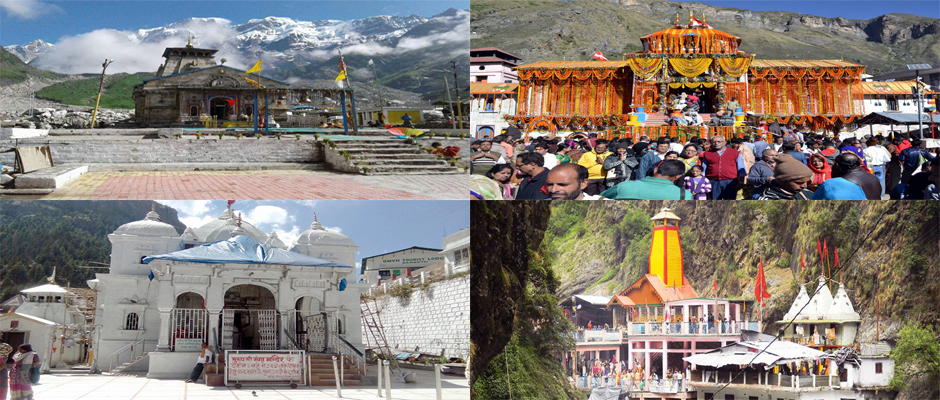 Chardham Yatra witness Record Footfall of Pilgrims
The Chardham Yatra came to an end with the closing of the doors of Lord Badrinath. The doors of Badrinath Dham closed at 5.13 pm on Sunday evening in the presence of ten thousand devotees. This year around 37, 64,185 pilgrims had visited Chardham and set a new record. The highest number of pilgrims reached in
Badrinath Dham
and the least reached in Gangotri Dham. In the summer next year, devotees will be able to see Chardham again.
---
---
Chardham Yatra 2019 witness record footfall
During the Chardham Yatra this year, devotees faced problems such as poor roads, shortage of petrol and diesel, traffic jams, but the faith of the pilgrims overshadowed all these problems. In 2018, this figure had reached 27 lakhs on a journey of 6 months. But this time this figure reached almost 38 lakhs, breaking all previous records. This year around 12.44 lakh pilgrims visited Badrinath, while a little over 10 lakh went to Kedarnath, 10 lakh to Yamunotri and 5.30 lakh to Gangotri.
Total No. of Devotees Visited Chardham
Gangotri Dham: 05,27,926
Yamunotri Dham: 09,93,692
Kedarnath Dham: 10,00, 821
Badrinath Dham: 12,42,546
Hemkund Sahib: 02, 35, 000
These VIPs came to Badri-Kedar this year
Prime Minister Narendra Modi, Maharashtra Governor Bhagat Singh Koshyari, Army Chief General Bipin Rawat, Industrialist Mukesh Ambani, Anil Ambani, etc.
Source: Live Hindustan
---
---
Published Date: November 20, 2019
---
Add Comments and Suggestions or Ask Questions about "Record 38 Lakh Pilgrims Visited Chardham this year"
We would be glad if you can comment below and provide your valuable suggestions and feedback on Record 38 Lakh Pilgrims Visited Chardham this year. If this Record 38 Lakh Pilgrims Visited Chardham this year page have any wrong information/list or out of context content, then you can report us as well.
If you have any questions, you can also ask as in the following comments section. Our team will try to provide you answers/solutions.