Chardham All Weather Road Status Cleared
---
---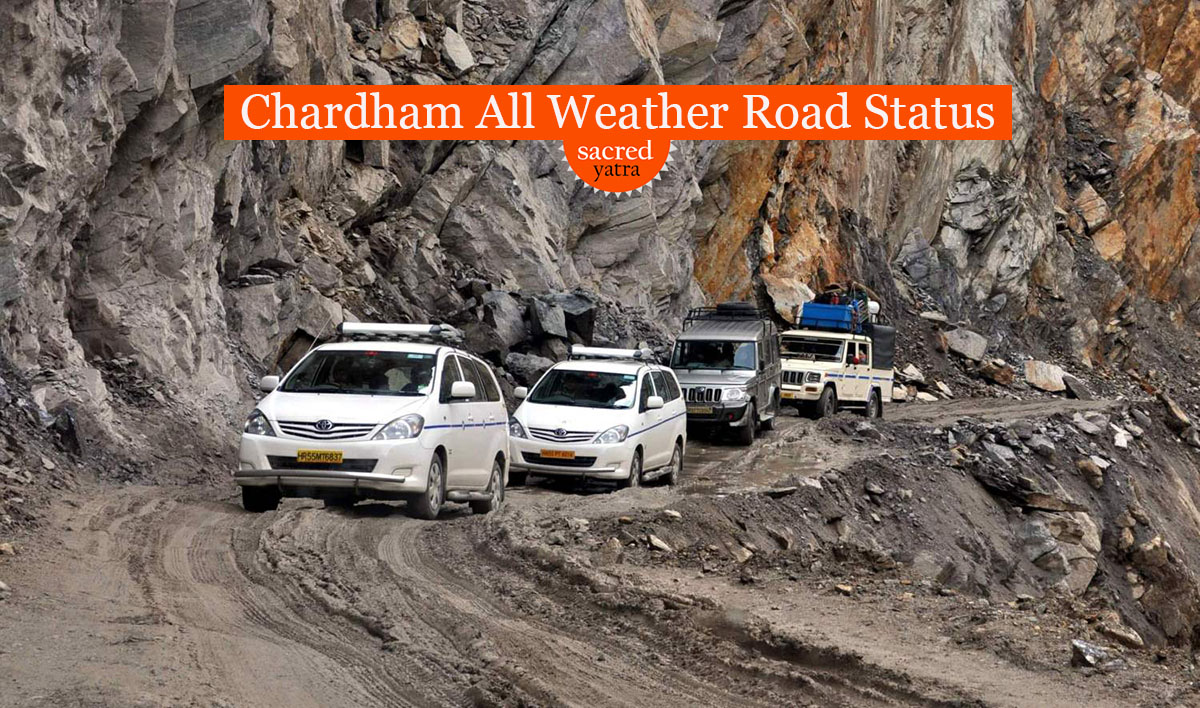 Chardham All Weather Road Status
Confusion about the construction of All weather road is almost cleared now. Chardham All Weather Road Project is one of the PM Narendra Modi's Dream Project. Through this, work is going on to connect the Chardham of Uttarakhand i.e Kedarnath, Badrinath, Yamunotri and Gangotri. The court gave an important decision regarding the construction of All weather road. Accordingly, the width of the road being constructed under the project will not exceed 5.50 meters. Regarding this decision of the Supreme Court, where politics has started in the state, then there were many questions in the mind of the road that has been built there. The answers to these questions have been found.
---
---
---
---
The court order will not apply to the Chardham All weather road that has been built. But in the part of the project where the road widening has not started, its width will not be more than 5.50 meters. After this, directions have been sent to the state government in this regard by the Union Ministry of Roads and Transport.
The Trivendra Singh Rawat government of Uttarakhand has also ordered to keep the width of this road five and a half meters in a recent decision. With this, the confusion about the implementation of the court's decision on the entire All weather Road project has become clear.
Total 889 km long road is being constructed under All weather Road project. Till now the work of widening of 400 km road has been completed. Pilgrims will visit Badrinath Temple, Gangotri Temple, Kedarnath Temple and Yamunotri Temple easily through these roads.
About 260 km of the project is such that the widening work was not started yet. Now the black top width of this road will be up to 5.50 meters only. The work of All weather Road is going on in Uttarakhand at this time. For which trees also had to be cutting down. Environmentalists have approached the court regarding the damage done to the environment due to road construction work.
Hearing the petition on Tuesday, the court had directed the central government to implement the 2018 circular of the Ministry of Road Transport in the construction of All weather Road. In fact, under the project, the road has to be extended to the border area connected to China. Therefore, the Center had sought approval to increase the width of the road from 5 meters to 7 meters here, but the court said that the construction work should be done according to the circular of 2018.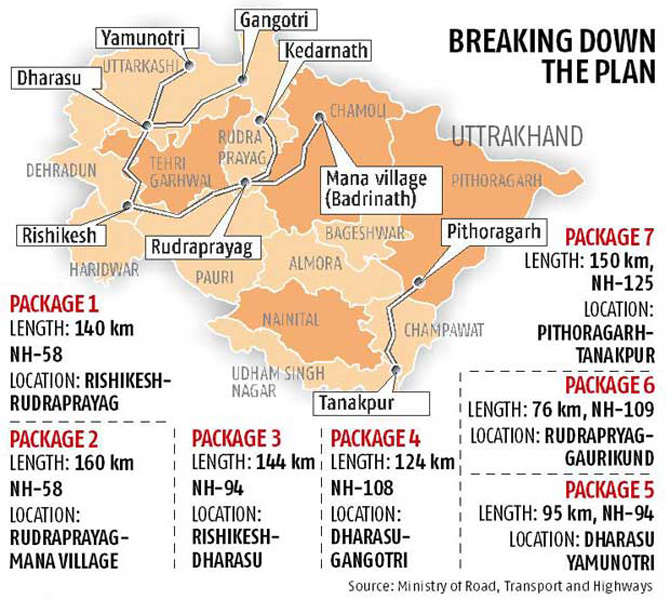 ---
---
Published Date: September 27, 2020
---