Chardham Yatra 2023 Online registration to start in January
---
---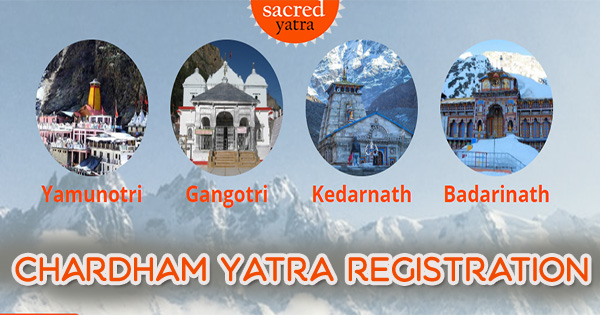 Chardham Yatra Registration
Chardham Yatra 2023 registration will start in the last week of January. Earlier, registrations for Chardham Yatra were began from April month, but in 2023, Chardham registrations will start from the last week of January 2023. Online registration for Chardham Yatra will start early this year. Uttarakhand Tourism Department has given online registration option for Chardham pilgrims which saves lots of time and also avoid long queues at registration counters. It is being known that registration of pilgrims is compulsory for Chardham Yatra.
---
---
---
---
Chardham Yatra Online Registration for 2023 Yatra will start in January Last Week
Last year, there was a huge hassle during the registration process of the Chardham Yatra. Due to issues like server down and portal hangs, last year pilgrims had to face a lot of difficulties in Chardham registration. Due to these reasons, many pilgrims had reached Uttarakhand without registration and had been stopped at Haridwar and Rishikesh as they were not registered for Chardham Yatra. After this, some emergency registrations were also reserved, but still, the problem persisted last year. Keeping all these factors in mind, this year the registration process has improved.
Chardham registration for 2023 is being improved. The authority intends to begin Chardham 2023 registration in the last week of January in order to organise the registration schedule until November. By starting Char Dham registration earlier, people will have appropriate time to plan their Chardham Yatra properly.
Increased Pilgrim Limit for Chardham Yatra 2023
A new per-day limit for pilgrims visiting the Char Dhams will also be determined. The current daily limit for Dharshan is 15,000 pilgrims in Badrinath Dham, 12,000 pilgrims in Kedarnath Dham, 7,000 pilgrims in Gangotri Dham, and 4,000 pilgrims in Yamnotri Dham. Before embarking on the Chardham Yatra, devotees must register on the tourist department's website, www.registrationandtouristcare.uk.gov.in. Contact the toll-free number 1364 for more information on the Chardham Yatra. People from outside of Uttarakhand State should call the toll-free number, 01351364.
Pilgrims can also check all other information about Chardham Yatra here.
---
---
Published Date: January 9, 2023
---