Special Traffic Plan for Chardham Yatra from Delhi to Rishikesh
---
---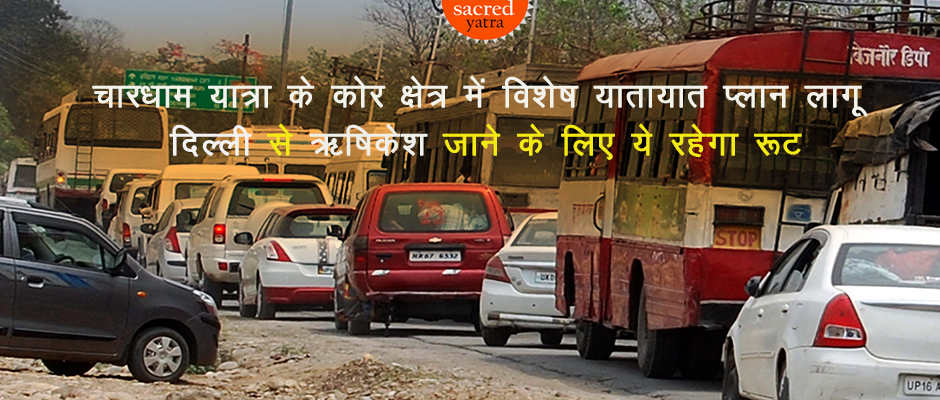 Chardham Yatra Traffic Plan
Special traffic plan has been implemented for the core area of ​​Chardham Yatra (from Haridwar to Byasi). This area is divided into eight zones and 28 sectors. Vehicles of pilgrims will not ply in this area from 10 pm to 4 am. Apart from this, three wheelers will not operate in this area.
---
---
---
---
DGP Ashok Kumar said that from the point of view of travel, this area falling in four districts is called core area. The police is working continuously to ensure that there is no inconvenience to the pilgrims here. So far more than nine lakh pilgrims have visited the Char dhams. The police system has been appreciated all around. In this context, a new system is being implemented. Here officers of different ranks have been given the responsibility.
Zone and Sector system for Chardham Travel
– The road from Shankaracharya Chowk to Pantdeep Parking in Haridwar has been made the first zone. The second zone is from Jairam Mor to Saptarishi flyover. It has six sectors.
– One zone from Saptarishi border to Laltappad in Raiwala area of ​​Dehradun and the route from Nepali Farm in Rishikesh to Chandrabhaga bridge has been made the third zone. Seven sectors will come under these.
– There is more pressure on the Chardham travel route in Tehri. There will be three zones on the route from Dhalwala, Munikireti and Tapovan to Byasi. A total of 10 sectors have been created in this.
– There will be one zone and five sectors in Laxman Jhula under Pauri district.
Chardham Route for outbound vehicles
– Light vehicles coming from Delhi-Meerut will reach Rishikesh from Muzaffarnagar, Mangalore to Nagla Imarti National Highway-334 via Roorkee bypass from Core College in front of Khyati Dhaba via Haridwar.
– Vehicles coming from Yamunanagar-Saharanpur will be sent from Bhagwanpur via Imlikheda to Haridwar from Bahardabad.
– Light vehicles coming from Moradabad-Bijnor-Najibabad will be sent from Chandi Chowki via Haridwar towards Rishikesh.
Vehicles will not run from 10 am to 4 am
The DGP said that the traffic on the Chardham Yatra route would be monitored from the control rooms Rishikesh and Munikireti. The movement of vehicles of passengers will be restricted from 10 pm to 4 am. The movement of heavy vehicles on these routes will be closed from 6 am to 10 pm. E-rickshaws/three wheelers will be banned at all times.
---
---
Published Date: May 26, 2022
---