Drones Keeping an Eye on Kedarnath Reconstruction Work
---
---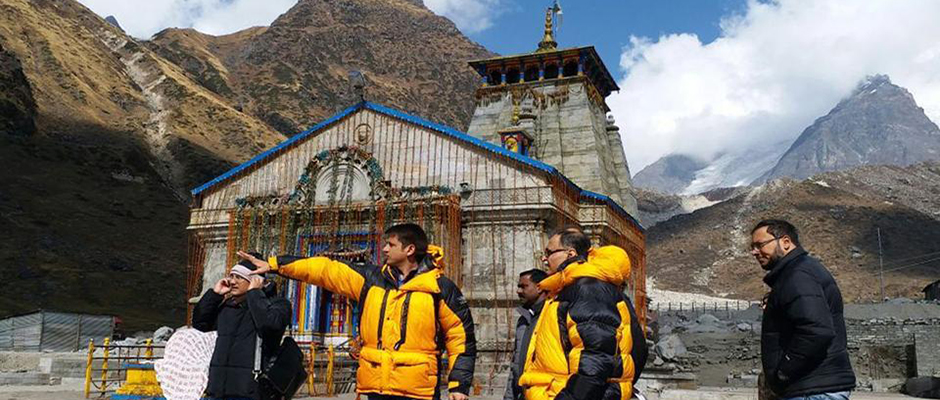 Drones keeping an eye on Kedarnath reconstruction work
The government is keeping an eye on the reconstruction work going on in Kedarnath with drone camera. District Magistrate Mangesh Ghaldial gave a presentation in front of Chief Secretary Utpal Kumar. Now this report will be sent to the Prime Minister's Office. Along with this, the DPR of Rambada-Garudchatti pedestrian track has also been prepared. Construction work on the road will be started shortly.
---
---
---
---
With the Uttarakhand regime, PMO is constantly monitoring the five schemes that Prime Minister Narendra Modi had done in Kedarnath on October 20 last year. For the first time, a progress report has been prepared with the drone camera for reconstruction work. Also, their video has also been prepared.
The Central Government will also study this report. DM also informed that the route at Lincholi-Kedarnath is damaged in many places. It will be repaired before the journey begins. According to DM, the Chief Secretary has instructed to accelerate all the construction works so that the work can be completed at the appointed time.
---
---
Published Date: January 16, 2018
---
Add Comments and Suggestions or Ask Questions about "Drones Keeping an Eye on Kedarnath Reconstruction Work"
We would be glad if you can comment below and provide your valuable suggestions and feedback on Drones Keeping an Eye on Kedarnath Reconstruction Work. If this Drones Keeping an Eye on Kedarnath Reconstruction Work page have any wrong information/list or out of context content, then you can report us as well.
If you have any questions, you can also ask as in the following comments section. Our team will try to provide you answers/solutions.