Five Years of Kedarnath Tragedy: Full of Wounds But Yet to Learn
---
---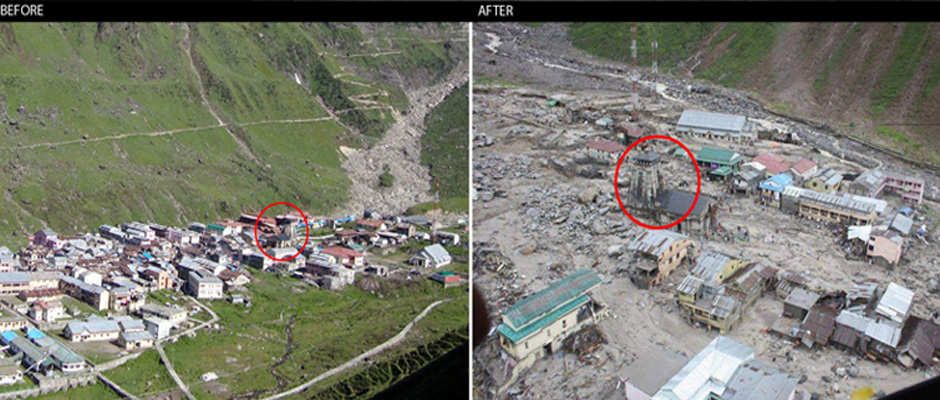 Five Years of kedarnath Tragedy
The Kedarnath tragedy has completed five years today. People still cry after remembering that horrific tragedy. The incidents of rains, floods and landslides on the 16th and 17th June 2013 caused a huge devastation in the districts of Rudraprayag, Chamoli, Uttarkashi, Bageshwar, Almora and Pithoragarh. Due to the calamity, Uttarakhand suffered huge losses in life and property.
The tourism business has broken completely after the tragedy. Experts believe that it will take many years to fill the wounds of disaster. Government make efforts to improve the situation by doing relief and reconstruction work. But many people who were associated with environmental concerns believe that the governments are full of wounds but have not learned the lessons from the disaster.
---
---
---
---
Memories of that horrible Tragedy
The disaster of June 16, 2013, was very horrific. More than 4,400 people were killed or missing in the disaster. Over 4,200 villages have lost contact. Around 991 locals were killed at different places in Uttarakhand. More than 11,091 cattle died in the flood or buried in the rubble. The 1,309 hectare land of the villagers was flooded in the flood. 2,141 buildings were eradicated. More than 100 big and small hotels collapsed. The army got 90 thousand passengers stranded in the passage and 30 thousand people were pulled out by the police. In the disaster, nine national highways, 35 state highways and 2385 roads, 86 motor bridges, 172 big and small bridges were lost or damaged.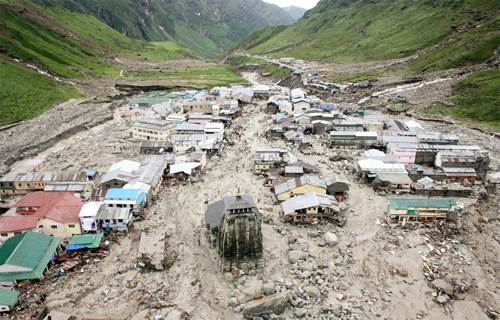 2300 crores spent on reconstruction
According to Amit Singh Negi, Secretary (Disaster Management), " proposals of Rs 2,700 crore under the World Bank and Asian Development Bank-funded Uttarakhand Disaster Recovery Project were approved. Out of these, 2,300 crore were used to construct roads, bridges, hills, housing for homeless people. Around 2,382 buildings were constructed under the project."
Special focus on reconstruction in Kedarghati
Governments in the state have made special focus on reconstruction in Kedarghati. In the reconstruction campaign led by Colonel Ajay Kothiyal, the Principal of the Nehru Mountaineering Institute & Founder of Youth Foundation, there has been a successful attempt to bring Kedarnath temple and its premises to its old form. Today Kedarnath is included in Prime Minister Narendra Modi's top priority. Chief Minister Trivendra Singh Rawat and chief secretary are continuously reviewing the ongoing reconstruction work in Kedardham.
---
---
Published Date: June 16, 2018
---