Gangotri Dham Declared Portal Opening Hours
---
---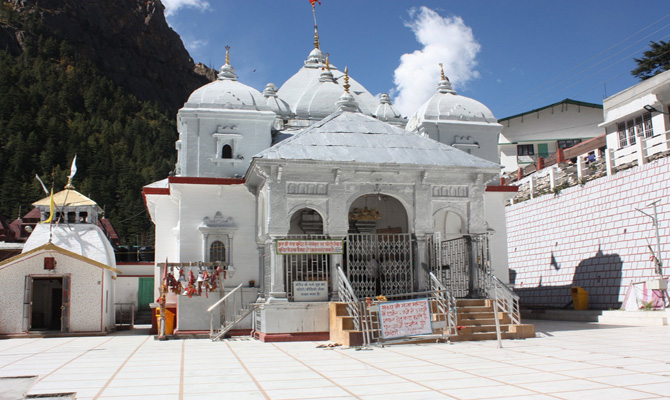 Gangotri Dham declared portal opening hours
---
---
World famous Gangotri Dham portals will reopen at 12:30 PM on 21 April for the devotees. Along with Yamunotri Dham the date of opening portals for has also been declared.
On the auspicious occassion of Hindu New Year festival held on Saturday, the time was declared by Jyotis Acharya after an hour of reckoning in Dharamshala. Gangotri temple committee secretary Suresh Semwal said as per eight Gte Baishakh the portals will reopen on half past twelve noon on April 21 in Cancer Ascendant. Prior to this on April 20, the statue of Goddess Ganga will be brought to Gangotri from Mukhba.
Yamunotri temple portals will also open on April 21 in the morning at 11:30 AM. While Kedarnath portals will reopen on 24 April at 8:30 AM at the same time Badrinath portals will reopen on 26 April early in the morning at 5:15 AM.
News Src : Dainik Jagran, Uttarkashi
img src : Blogspot
---
---
Published Date: March 23, 2015
---
Add Comments and Suggestions or Ask Questions about "Gangotri Dham Declared Portal Opening Hours"
We would be glad if you can comment below and provide your valuable suggestions and feedback on Gangotri Dham Declared Portal Opening Hours. If this Gangotri Dham Declared Portal Opening Hours page have any wrong information/list or out of context content, then you can report us as well.
If you have any questions, you can also ask as in the following comments section. Our team will try to provide you answers/solutions.