Gangotri-Yamunotri Visitors to Undergo Biometric Registration
---
---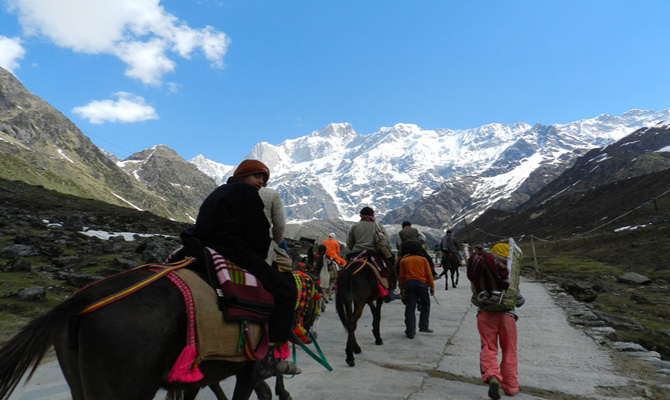 Gangotri-Yamunotri visitors to undergo biometric registration
---
---
According to the latest revised report, the passengers plying to Gangotri – Yamunotri will be required to undergo biometric registration this year. For which registration centres will be set up in Dobata on Yamunotri highway, Barkot and on Gangotri highway.
A meeting was held in the district auditorium on Monday chaired by DM Indudhar Baudai where the travel arrangements made for the yatra were reviewed. DM directed the respective departments to correct the issues related to drinking water, health, electricity, and security infrastructure and other basic necessities to get fixed by 10 April. BRO and PWD are given strict instructions to ensure hassle free travel route and avoid any type of obstruction for a free way. During the Chardham yatra, biometric registration of all pilgrims is to b done for which Dobat on Yamunotri highway and Gangori on Gangotri route have been selected for which instructions are given to the tourism department for making all necessary arrangements.
The administration is making strict arrangements for a safe yatra for which sector Majistrates will also be posted. Sector magistrate will be posted in every Twenty-five km radius to keep an eye on all activities related to travel. Responding to the question being posed about thestatus of Gangotri highway BRO said, the road is being repaired in Chinyalisaud, the road widening work has been completed in Nalupani and the removal of loose debris on the the roads is also in progress.
The work in Ratudisera, Bandarkot and Barethi is underway and will be completed by April five. In the meeting SDM BK Mishra, SP JR Joshi, CDO GS Rawat, SDM Hargiri, Vijaynath Shukla, KK Singh, RK Pandey, BRO command officer S Banerjee, Neerav Tuli, Divisional Forest Officer Girish Rastogi, Tourism officials KS Negi, CMO Dr. Mayank Upadhyay and officials of Hotels Association including the Gangotri temple committee were present.
News Src : Dainik Jagran, Uttarkashi
img src : eUttaranchal
---
---
Published Date: March 31, 2015
---