Govt move to Supreme Court to start Chardham Yatra
---
---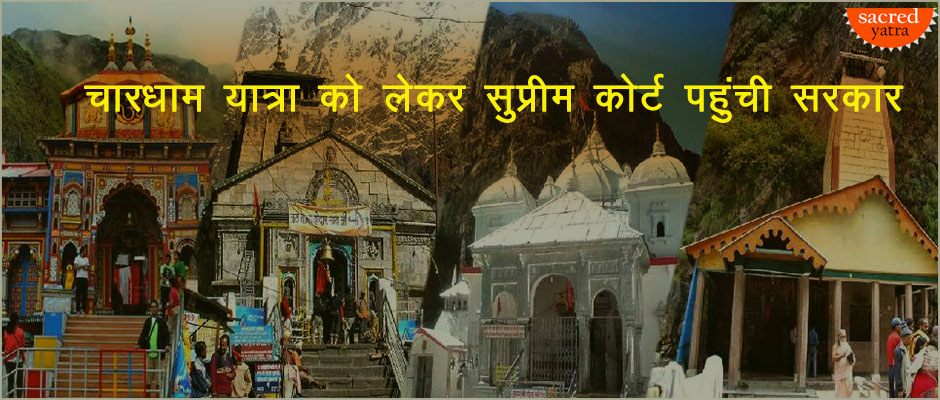 Govt move to Supreme Court to start Chardham Yatra
The Uttarakhand government has challenged the High Court's decision regarding the Chardham Yatra in the Supreme Court. The government filed a petition in the Supreme Court on Tuesday. Government sources have confirmed this.
It has been argued on behalf of the state government that following the guidelines of Covid-19, all concrete arrangements have been made in view of starting the journey in a phased manner. The number of pilgrims has been fixed for Chardham Yatra and the negative report of Covid test is mandatory for the Yatra. It has also been said that the Chardham Yatra is also linked to the livelihood of the local residents, those who remain vacant for six months and from the Yatra season, they earn for the whole year.
---
---
---
---
Earlier the government had decided to start Chardham Yatra from July 1 for residents of Chamoli, Rudraprayag and Uttarkashi districts. But the High Court had stayed this. Due to this, the government also had to issue a new guideline by amending the SOP.
What happened in Kumbh should not happen in the journey
During the hearing regarding the yatra, the High Court had reprimanded the officials and asked what happened during the Haridwar Kumbh should be allowed to be repeated in the Chardham Yatra. The High Court said that when the Kanwar Yatra has been banned, then why is the government trying to start the Chardham Yatra with insufficient arrangements.
Live broadcast of worship like Jagannath Yatra
The High Court had said that it is fully aware of the sentiments of the devotees and the government should broadcast the Puja at Char Dhams live on TV. Objecting to this on behalf of the government, it was said that this is not scriptural. On this, the court said that scriptures were written when there was no TV, then how could this system be given. The court said that like arrangements for live telecast of Jagannath Yatra in Orissa, similar arrangements should be made for Chardham Temples.
---
---
Published Date: July 7, 2021
---
Add Comments and Suggestions or Ask Questions about "Govt move to Supreme Court to start Chardham Yatra"
We would be glad if you can comment below and provide your valuable suggestions and feedback on Govt move to Supreme Court to start Chardham Yatra. If this Govt move to Supreme Court to start Chardham Yatra page have any wrong information/list or out of context content, then you can report us as well.
If you have any questions, you can also ask as in the following comments section. Our team will try to provide you answers/solutions.