Govt Yet to Prepare Fetails of Char Dham Yatra Pilgrims
---
---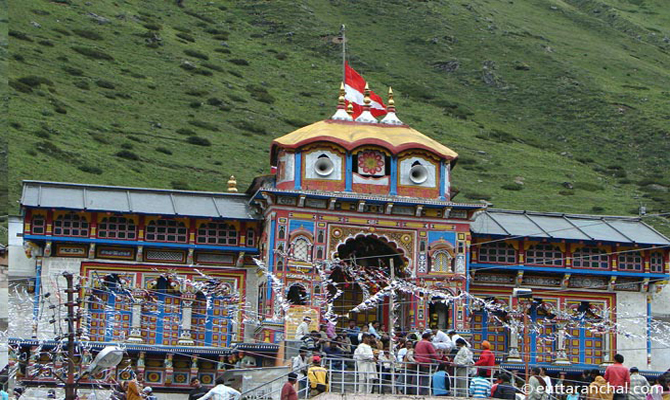 Govt yet to prepare details of Char Dham Yatra pilgrims
---
---
As the tour operators began with the booking process for the annual Char Dham Yatra, the State Government has still to go a long way to collect details of pilgrims attending the upcoming Yatra.
Authorities are apparently unsure of the desired safety measures and other arrangements which should have been first priority before the beginning of yatr this year. One of the reason is problems in tracing the stranded pilgrims in the Dham owing to adverse weather condidtions.
While returning from yatra last year, at least 28 pilgrims from Andhra Pradesh and Telangana were stranded near Badrinath. The region was then badly affected by the flash floods and deluge.
The incessant rain lead to landslide due to which pilgrims had to take shelter in an ashram. About 87 pilgrims from the State were declared missing after a landslide hit the terrain on June 16, 2013.
Disaster Management officials noted before the commencement of yatra last year a checklist was sent to district Collectorates but authorities in several districts failed to respond. "We requested the Collectors to collect data of pilgrims in their district through village revenue officers but nothing concrete has happened as they were busy in making preparations for local body and general elections last time," a senior official quoted.
To collect the pilgrims data the checklist will be reissued by the disaster management authority this year. A meeting has also been planned with tour operators on safety measures.
Encouraging response
As many devotees were confirming their bookings, tour operators said the response was encouraging this time.
"We are charging Rs.16,500 from a pilgrim (sharing accommodation) and Rs.21,000 (individual accommodation) for a 15-day yatra covering New Delhi, Haridwar, Rishikesh, Yamunotri, Gangotri, Kedarnath and Badrinath," said Murali from Yatra Darshini.
News Src : The Hindu
img src : eUttaranchal
---
---
Published Date: March 13, 2015
---