Green Card for Chardham Yatra Vehicles will be made Online
---
---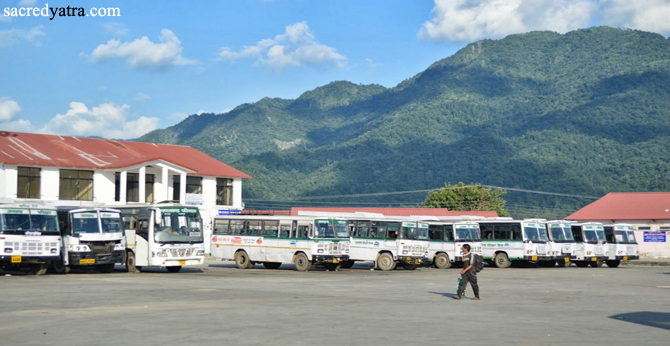 Bus for Chardham Yatra
Transport Department has started preparation for the Chardham Yatra. This year the Green cards of vehicles will be made online for the Chardham Yatra in Uttarakhand. Also, the details of the passengers will be recorded for the first time in the trip card. The Transport Department has also given a concession to 10 seater vehicles not to bring the RTO office for fitness checkup.
---
---
Green card of vehicles will be made online from 4 Mar 2021
The Chardham Yatra will start in May month. This time, the drivers will have to apply online on the website of the Transport Department to make a green card. By March 04, the Transport Department will start making green cards of all the vehicles coming to Chardham Yatra.
This time the compulsion to bring 10 seater vehicles to the Transport Department office for fitness check before going to Chardham Yatra has also been abolished, but vehicles will be checked on routes and checkpoints during the yatra. If a vehicle is found to be operating without fitness, the driver will be blacklisted for the Chardham Yatra.
What is Green Card for Chardham Yatra?
The Green Card is a card issued by the Transportation Department to the commercial vehicle drivers during Chardham Yatra. This card is issued after conducting a check of commercial vehicles on the side of the transport department officials, after checking the documents of driver's like driving license, vehicle permit, insurance, etc. After issuing this card, a transport officer asks the driver to show the document on the journey, then the driver does not need to show any other paper. He can only show green cards.
Information of the Chardham devotees will be available in Trip Card
Till now green cards were made manual and vehicles had to bring the office for fitness check before going to Chardham Yatra, but this time green cards for 9+1 seater vehicles will be made online. Apart from this, for the first time, details of the age, mobile number, address, etc. of the passengers in the vehicle will be entered on the trip card so that the full information of the Chardham passengers can be found. ARTO said that Bus drivers can apply to any office of the Transport Department in the state like Dehradun, Haldwani, Rudrapur, Roorkee, Vikasnagar, Rishikesh, etc. But the green card will be obtained from the same office from where the application is made.
---
---
Published Date: February 25, 2021
---