Hemkund Sahib's doors closed for winter
---
---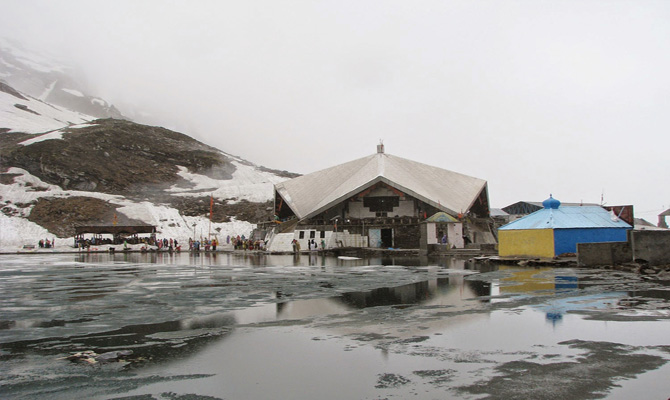 Hemkund Sahib to be shut for winters
The doors of Hemkund Sahib and Laxman Lokpal temple were closed for winter on 10 October at 1:30 pm. During this Hemkund Sahib yatra season, about 6500 pilgrims have arrived at the holy lake to pay obeisance at the gurudwara.
---
---
---
---
Around 1300 devotees will attend the last ardas during the closing of the kapat of Hemkund Sahib. On Friday, 435 pilgrims left from Govindghat for Hemkund Sahib. Senior Manager of the Gurdwara Management Committee, Sardar Sewa Singh said that the process of closing the doors of Hemkund Sahib will start with the first ardas at 9:30 am on Saturday.
There will be Sukhmani recitation at 10 in the morning and Shabad Kirtan at 11 o'clock. After reading the last ardas of this year at 12.30 pm, Guru Granth Sahib will be seated in Sachkhand under the leadership of Panch Pyaron and the doors of Hemkund Sahib will be closed for the winter season at 1.30 pm.
---
---
Published Date: October 10, 2020
---
Add Comments and Suggestions or Ask Questions about "Hemkund Sahib's doors closed for winter"
We would be glad if you can comment below and provide your valuable suggestions and feedback on Hemkund Sahib's doors closed for winter. If this Hemkund Sahib's doors closed for winter page have any wrong information/list or out of context content, then you can report us as well.
If you have any questions, you can also ask as in the following comments section. Our team will try to provide you answers/solutions.