Hemkund Sahib Yatra to start from 01 June
---
---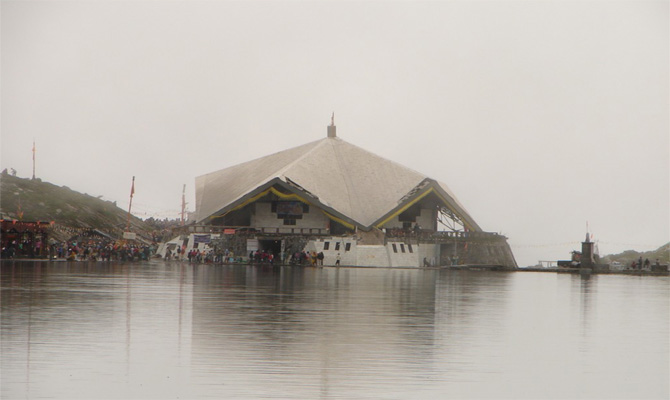 Hemkund Sahib Yatra to start from 01 June
---
---
The holy place of Sikh religion, Hemkund Sahib is all set to open for pilgrims from 01 June 2015. The Hemkund Sahib Management Trust confirms about the preparations for Hemkund Sahib Yatra this year. On May 31, CM Harish Rawat will flag off the Humkund Yatra in Govind Ghat.
Vice President of Hemkund Sahib Management Trust, Mr Bindra ensure comfortable movements of pilgrims. All necessary items has been given to Gurudwara at Hemkund Sahib and other places.
Bindra confirms the completion of preparations and reconstruction of infrastructure facilities which were destroyed in disaster of 2013 flood. Uttarakhand Govt re-ensures support for smooth running of sacred Hemkund Sahib yatra in 2015. Harish Rawat also visited Govind Ghat on May 25 to check preparations for en-route to Hemkund Sahib yatra. In a major tourism move, this year local Garhwali delicacies will be served to pilgrims.
News Src : Tribune News Service, Dehradun
img src : uttarakhand.org.in
---
---
Published Date: May 27, 2015
---
Add Comments and Suggestions or Ask Questions about "Hemkund Sahib Yatra to start from 01 June"
We would be glad if you can comment below and provide your valuable suggestions and feedback on Hemkund Sahib Yatra to start from 01 June. If this Hemkund Sahib Yatra to start from 01 June page have any wrong information/list or out of context content, then you can report us as well.
If you have any questions, you can also ask as in the following comments section. Our team will try to provide you answers/solutions.