Kedarnath After 2013 Flood
---
---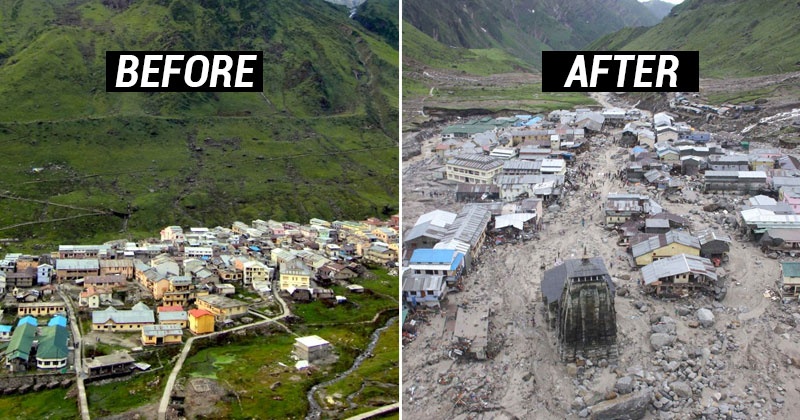 Kedarnath after flood
No one can forget the tragic event of 2013 that created havoc in North India. North Indian state faced one of the worst unforeseen events since the 2004 tsunami. The state received heavy rainfall and it caused major overflow of water in rivers and huge landslides. Many regions of the North India were damaged and Kedarnath was one of them.
---
---
---
---
Kedarnath, the land glorifies the religious aura of great Mahadeva. Devotees from all around the world come to seek blessings of Lord Shiva at Kedarnath temple. Heavy destruction was caused by the melting of the Chorabari glacier. The flow of water was so rapid and high that it took away everything that came its way.
A scene of Death and Destruction in Kedarnath after the 2013 Flood
Due to flood all the major roads were obliterated. All around were the broken roads. The 18 km uphill trek route from Gaurikund to Kedarnath temple was washed away. Severe damage to the roads resulted in traffic jams. Many people were stuck in various areas due to block roads. Stranded pilgrims survived without ration on little food. The forceful flow of water washed away cars and vehicles. Shops, hotels, rest houses in the Kedarnath valley were destroyed. According to reports 10-foot-high mound of debris was deposited near the Kedarnath shrine. Thousand of bodies were buried under the mound of debris.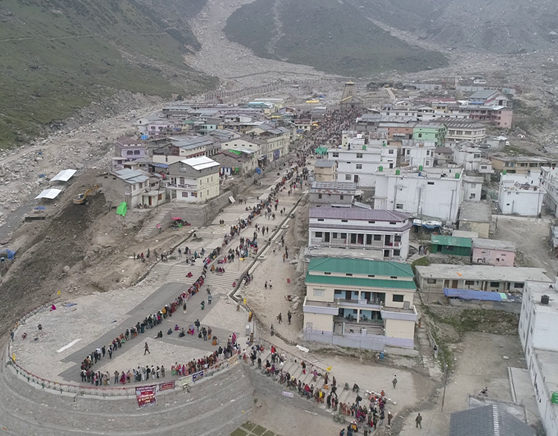 Rehabilitation and Reconstruction Plan for Kedarnath after 2013 Flash Flood
The Uttarakhand cabinet approved a reconstruction & rehabilitation plan for Kedarnath. Rehabilitation programmes were initiated for priest, shopkeepers, businessmen and tourist who were affected by the flash flood. Resettlement work around Kedarnath temple was also started. Many strategies were planned out for taking flood control measures at Kedarnath area. Work for stabilization of slopes was also started. The entire trek which had been washed away reconstruction was completed in 2015, when yatra restarted.
Still Kedarnath defines serenity and its spiritual setting is worth exploring. Lakhs of pilgrims every year with high spirit take the spiritual journey to Kedarnath.

---
---
Add Comments and Suggestions or Ask Questions about "Kedarnath After 2013 Flood"
We would be glad if you can comment below and provide your valuable suggestions and feedback on Kedarnath After 2013 Flood. If this Kedarnath After 2013 Flood page have any wrong information/list or out of context content, then you can report us as well.
If you have any questions, you can also ask as in the following comments section. Our team will try to provide you answers/solutions.