Kedarnath destruction marks vanished after two years
---
---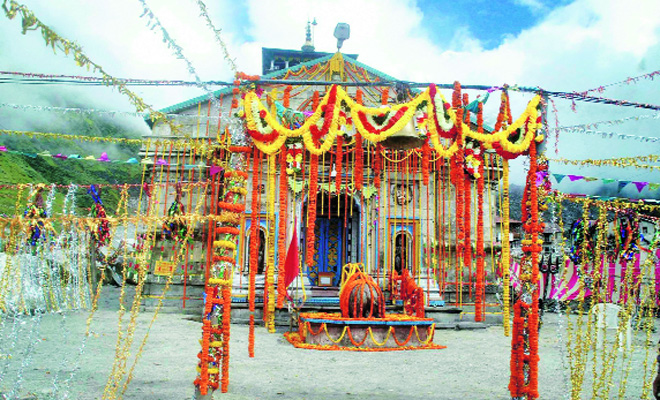 Photometric registration begins for Char Dham Yatra in Rishikesh
---
---
In Kedarnath temple the wall and stones under the canopy has been renovated by the Archaeological Survey. Now the department team has been working hard to fix the stones of the complex. Superintending archaeologist of Doon Circle Dr. Basant Kumar said the construction work of Kedarnath temple was targeted as of 100 days to complete, but due to heavy rainfall the work has done for 60 days only.
Wall and bottom stones that damaged by the disaster under the temple has been corrected.Other stones of the complex has been corrected. He also cleared that there is no need to provied any chemical treatment to stones of Kedarnath shrine. The rest of work will be completed within 40 days. After the completion of Kedarnath work, archaeologist will start work on campus of Emperor Ashoka's inscriptions. Situation of the inscription is fine but the roads needs to be repair so that tourist can be bring inside.
News Src : Amar Ujala, Dehradun
---
---
Published Date: September 13, 2015
---
Add Comments and Suggestions or Ask Questions about "Kedarnath destruction marks vanished after two years"
We would be glad if you can comment below and provide your valuable suggestions and feedback on Kedarnath destruction marks vanished after two years. If this Kedarnath destruction marks vanished after two years page have any wrong information/list or out of context content, then you can report us as well.
If you have any questions, you can also ask as in the following comments section. Our team will try to provide you answers/solutions.