Kedanath Heli services to terminate on 23 June
---
---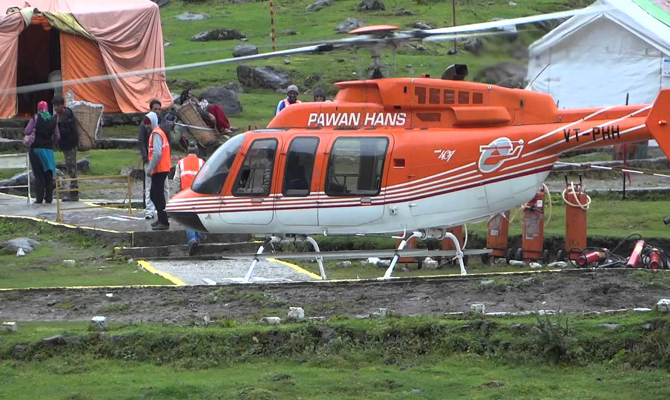 Private Helicopter Service to Kedarnath
---
---
The helicopter services for Kedarnath dham will discontinue June 23 onwards. Owing to the approaching monsoon season, companies will not be able to offer air service for next two months.
Himalaya heli company will cease the service on 23 June while Pawanhans will give it a stop on 26 June. Similarly, rest eight companies will also terminate it by the end of the month. Ten helicopter companies are providing air service from different helipads located between Guptkashi to Phata for Kedarnath.
Acording to the officers of company, the air service will be available for 19 more days after striking of monsoon season.
Aviation offers service to Kedarnath
Premier Aviation has also started offering its service for Kedarnath from Narayankoti.
Companies offering service – Pawanhans, Himalayan heli, Pinaccle, Aryan, Sim-sam, Sumiti Aviation, UT AIR, Global Vactra, Indocopter, Premier Aviation.
News Source : Dainik Jagran, Rudraprayag
---
---
Published Date: June 5, 2015
---
Add Comments and Suggestions or Ask Questions about "Kedanath Heli services to terminate on 23 June"
We would be glad if you can comment below and provide your valuable suggestions and feedback on Kedanath Heli services to terminate on 23 June. If this Kedanath Heli services to terminate on 23 June page have any wrong information/list or out of context content, then you can report us as well.
If you have any questions, you can also ask as in the following comments section. Our team will try to provide you answers/solutions.