Kedarnath Helicopter Service Starts for 2018
---
---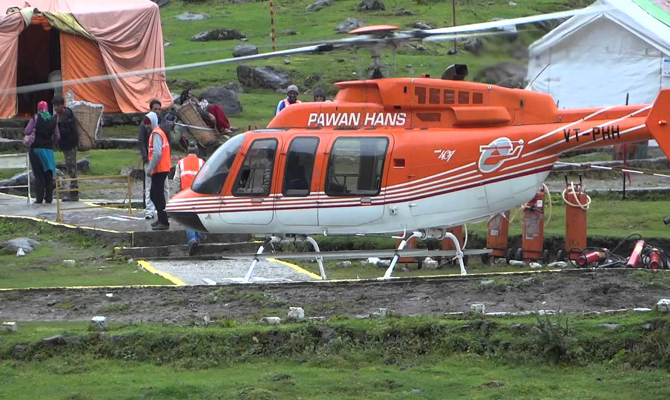 Private Helicopter Service to Kedarnath
Helicopter service has started for Kedarnath Dham. There is also price drop in Kedarnath heli service, lower than last year. Total nine heli companies is operating on the Kedarnath air route from Phata, Sersi and Guptkashi.
---
---
---
---
According to Om Prakash, COO of Uttarakhand Civil Aviation Development Authority (UCADA), Heli services have been started for Kedarnath.
Agency has taken special measure to ensure pilgrims will have to pay less ticket price than the previous year. In 2017, Rs 7500, 7000 and 6500 rupees per person respectively from Guptkashi, Phata and Sirsi respectively. Now pilgrims will get lesser than previous year ticket price. It is estimated that this year total 1.5 to 2 lakhs passengers will take advantage of heli services for Kedarnath .
---
---
Published Date: April 30, 2018
---
Add Comments and Suggestions or Ask Questions about "Kedarnath Helicopter Service Starts for 2018"
We would be glad if you can comment below and provide your valuable suggestions and feedback on Kedarnath Helicopter Service Starts for 2018. If this Kedarnath Helicopter Service Starts for 2018 page have any wrong information/list or out of context content, then you can report us as well.
If you have any questions, you can also ask as in the following comments section. Our team will try to provide you answers/solutions.