Kedarnath Movie
---
---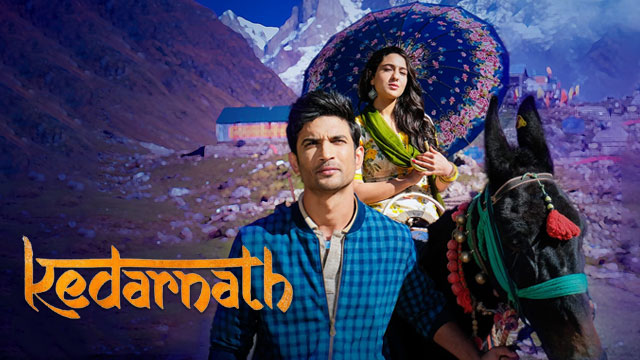 kedarnath movie
There is no better way to express an emotion then through cinema. Kedarnath movie showcases the sad phase of Kedarnath Flood 2013 with a touch of fictional romance.
About Kedarnath Movie
Kedarnath movie directed by Abhishek Kapoor which released on December 7 was based on the horrifying event of 2013 North India floods. In 2013, North India faced the worst flash floods and landslides. Various regions of the North were severely affected by the havoc and Kedarnath was one of them. Kedarnath is one of the prominent pilgrimage sites in Uttarakhand. Every year thousand of devotees visit the sacred Kedarnath temple to seek blessings of Lord Shiva.
---
---
---
---
Kedarnath movie features Sushant Singh Rajput and Sara Ali Khan in the lead roles. The plot of the movie was based on a love story with the backdrop of Kedarnath tragic event. The film is based on real-life tragedy that took place in between 14th to 18th of June in North India. Kedarnath movie very beautifully depicts the serene natural surroundings and charming snow clad peaks of Kedarnath valley. And how Kedarnath faced and survived one of the worst inevitable events.
To recreate the some of the scenes of the real event, filmmakers have also used the real footage of the catastrophe. The movie gives the real feel of the Kedarnath valley-the steep and rough trek trail to the holy shrine and mystically flowing Mandakini river.
Let us look at what really happened in Kedarnath in 2013
Impact of the Kedarnath flood of 2013
The heavy rain caused landslides and destruction. The roads got damaged and routes were blocked. People were stuck in various remote areas. The huge damage was caused in the Kedarnath Valley by melting of Chorabari Glacier. The swarming water took everything with it. Hotels, rest houses, shops all were destroyed. According to reports around 5,700 people were dead. There was nothing but suffering all around.
The Army, Air Force, Central Paramilitary Forces and National Disaster Relief Force were brought in by the Indian Government for the rescue operations. Kedarnath temple was also temporarily closed for pilgrims.
What lead to the Kedarnath flood 2013?
Between 15 June to 18 June, 2013 the region of Uttarakhand received excess rainfall that caused overflow of water in the rivers and melting of Chorabari glacier. It in return caused the eruption of Mandakini river. Not to forget the mismanaged tourism and evergoing mining and hydroelectricity dam's projects, which terribly damages the ecosystem of the region.
The movie illustrates the shock, horror and pain with the help of a convincing love story. Movie did not lose its essence and clearly pictures the horrifying 2013 flash floods.

---
---