Kedarnath pedestrian pilgrimage is still disrupted
---
---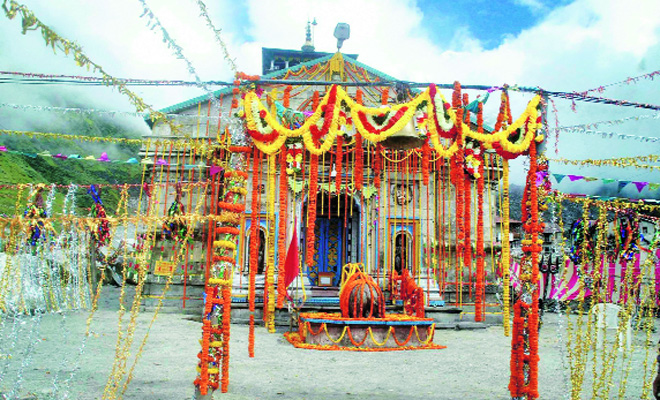 Photometric registration begins for Char Dham Yatra in Rishikesh
---
---
The clouds remained calm on Wednesday as it did not rained. However, in the next 24 hours moderate to low rainfall may occur at some areas of the state. According to Weather Bureau some places in Uttarkashi, Chamoli, Rudraprayag, Tehri, Almora and Pithoragarh districts may experience rather heavy rainfall. Meantime, the Kedarnath pedestrian pilgrimage which has been hampered by the disturbed weather is unlikely to resume. The pilgrimage walkway was not able to resume on the fourth day too.
The pilgrims were stopped at various legs of the yatra. While the helicopter service was available from Guptkashi and Phata to Kedarnath. The Rudryaprayag District Administration has sent a search team for conducting a survey of the pedestrian route. Meanwhile, the pilgrimage to Badrinath, Gangotri, Yamunotri and Hemkund is continuing. Due to the swamping of the Gangotri trunk road the pilgrimage to Gangotri has been affected. Heavy vehicular traffic has been restricted on this route. Only small vehicles are allowed to pass through it. It drizzled in some areas of the state, whereas some areas experienced little to moderate rainfall in the evening. On the other hand 84 routes of various districts are still disrupted.
News Source : Jagran, Dehradun
---
---
Published Date: July 9, 2015
---
Add Comments and Suggestions or Ask Questions about "Kedarnath pedestrian pilgrimage is still disrupted"
We would be glad if you can comment below and provide your valuable suggestions and feedback on Kedarnath pedestrian pilgrimage is still disrupted. If this Kedarnath pedestrian pilgrimage is still disrupted page have any wrong information/list or out of context content, then you can report us as well.
If you have any questions, you can also ask as in the following comments section. Our team will try to provide you answers/solutions.