Kedarnath temple coated with Silicon
---
---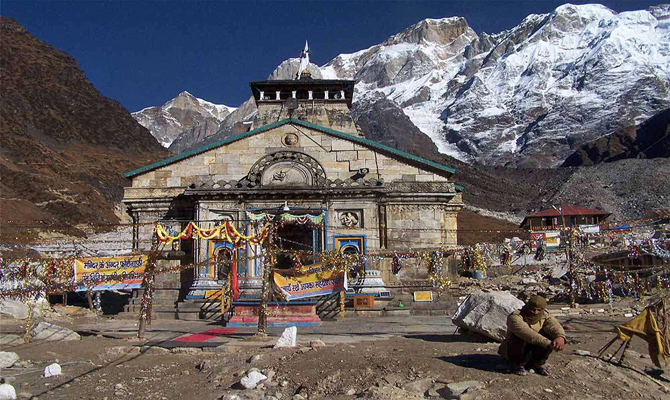 Uttarakhand Cabinet meeting at Kedarnath on October 20
---
---
The Agra circle of Archeological Survey of India (ASI) conducted a cleanup drive for the revered Kedarnath shrine. The officials from the ASI cleaned the walls of the holy shrine off vegetations and algae formations and coated it with silicon and other preservatives.
Due to the fact that the holy shrine remain submerged in snow during winters and sees heaving rains during the monsoons, it was important to carry out maintenance program for the Kedarnath shrine which attracts millions of pilgrims every year.
Kedarnath shrine suffered damages during 2013 disaster that devastated the region and ASI was swift in their measures regarding its restoration. To avert any future disasters, teams from ASI and IIT Madras implemented various regulations such as prohibition of any construction within 300 meters of the shrine.
---
---
Published Date: June 29, 2016
---
Add Comments and Suggestions or Ask Questions about "Kedarnath temple coated with Silicon"
We would be glad if you can comment below and provide your valuable suggestions and feedback on Kedarnath temple coated with Silicon. If this Kedarnath temple coated with Silicon page have any wrong information/list or out of context content, then you can report us as well.
If you have any questions, you can also ask as in the following comments section. Our team will try to provide you answers/solutions.