Kedarnath Temple will open on 29 April 2018
---
---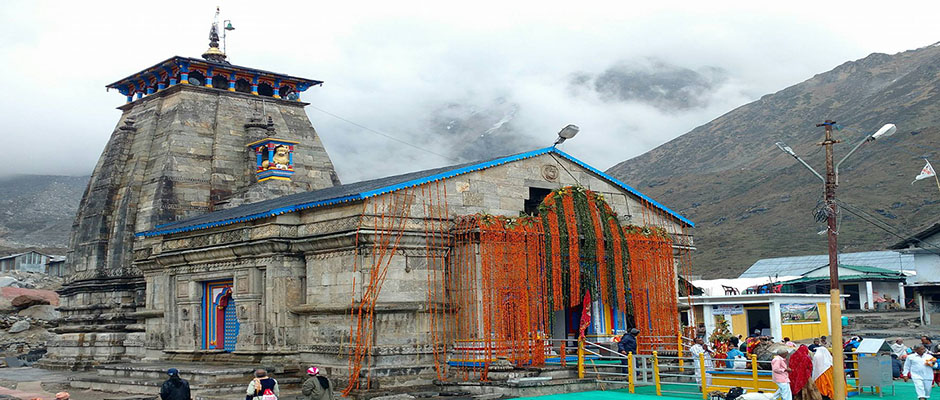 Kedarnath Temple Opening Date
The dates of opening of famous pilgrimage of Kedarnath has been decided on the auspicious occassion of Mahashivratri. The Kedarnath temple will open for pilgrims from 29 April 2018. Badri Kedar Temple Committee has decided to open Kapats of Kedarnath Temple on 29 April, 2018.
---
---
---
---
The gates of Kedarnath temple will get open on early morning at 06:15 am on 29 April. The rituals for opening of Kedarnath Dham will start from 25 April 2018 with worshipping of God Bhairav at Omkareshwar Temple in Ukhimath. The holy Utsav Doli of Lord Kedarnath will leave the temple premise at 10:00 am on 26 April 2018 and reach Phata for night halt.
On 27 April, it will travel to Gauri Mai Temple at Gaurikund. Finally on 28 April the holy Utsav Doli of Lord Kedarnath will reach Kedarnath. On 29 April at 06:15 am the Kedarnath Temple gates will open for devotees.
Last year PM Narendra Modi was present at the opening of Kedarnath Dham. Badrinath Temple will open next day, on 30 April 2018. There has been a tradition of first opening of Kedarnath temple before Badrinath. Its was previously decided that Badrinath temple will open on 30 April this year.
With the declaration of dates of opening of Kedarnath & Badrinath shrines, the preparation has been started for welcoming pilgrims in Chardham. Over 40 lakhs of pilgrims had visited Chardham last year. As per forecast this year more pilgrims will visit sacred Chardham. Travel companies are providing best budget Chardham Tour Travel Packages to pilgrims for visiting Chardham with ease.
---
---
Published Date: February 14, 2018
---
Add Comments and Suggestions or Ask Questions about "Kedarnath Temple will open on 29 April 2018"
We would be glad if you can comment below and provide your valuable suggestions and feedback on Kedarnath Temple will open on 29 April 2018. If this Kedarnath Temple will open on 29 April 2018 page have any wrong information/list or out of context content, then you can report us as well.
If you have any questions, you can also ask as in the following comments section. Our team will try to provide you answers/solutions.