Kedarnath To Become Hub for Winter Sports
---
---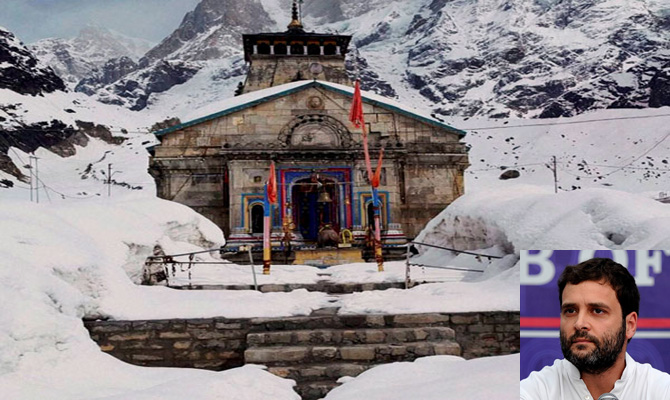 Rahul Gandhi in Uttarakhand to visit Kedarnath
---
---
Kedarnath, the famous Hindu temple now going to become a hub for adventure sports in Uttarakhand.
In an effort to raise the state economy after the 2013 calamity, the state government is going to promote Kedarnath as a haven for winter sports when the Shiva shrine closes for winter months.
Scenic surrounding, gradual slopes and snowfall in the month of January and February are best to attract adventure enthusiasts for skiing, ski-scooter and ski-vehicle rides.
"Depending on the weather, we will keep the helipad free of snow, will take people from Guptkashi in a helicopter for some Rs. 5,000 to Rs. 7,000 per seat and offer winter sports like skiing," Chief Secretary Rakesh Sharma said.
News Src : NDTV
---
---
Published Date: October 8, 2015
---
Add Comments and Suggestions or Ask Questions about "Kedarnath To Become Hub for Winter Sports"
We would be glad if you can comment below and provide your valuable suggestions and feedback on Kedarnath To Become Hub for Winter Sports. If this Kedarnath To Become Hub for Winter Sports page have any wrong information/list or out of context content, then you can report us as well.
If you have any questions, you can also ask as in the following comments section. Our team will try to provide you answers/solutions.