Kedarnath Witness Record Pilgrims Footfall
---
---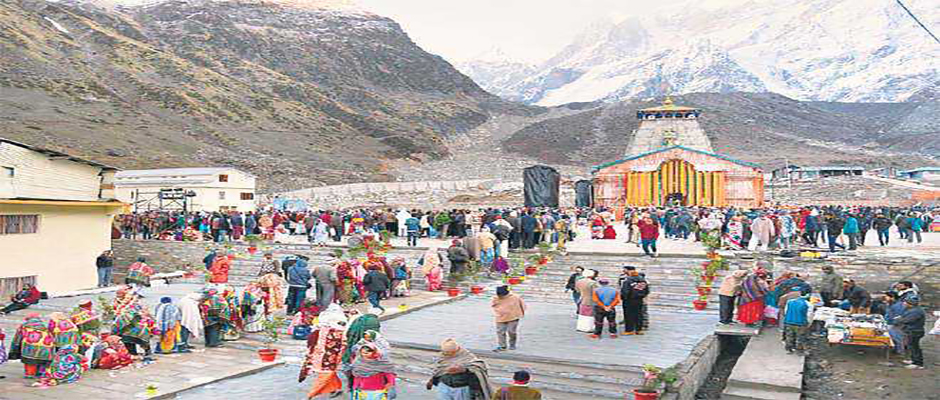 Kedarnath witness record pilgrims footfall
A look at the number of Kedarnath pilgrims
According to State Government this year Kedarnath Yatra can break all previous records of the number of pilgrims. So far, 08 lakh pilgrims have reached Kedarnath and the estimate is that in the coming days, the number of Devotees can increase. It is believed that the number of pilgrims is expected to reach 12 lakhs till the closure of the temple. According to officials of the Kedarnath Temple Committee, the highest number of pilgrims had reached Kedarnath in the previous was in the year 2018. Around 07 lakhs pilgrims visited Kedarnath that year.
---
---
---
---
A look at the number of Kedarnath pilgrims
After the disaster in Kedarnath on June 16, 2013, the number of pilgrim in the Chardham had crossed 22 lakhs that year. However, after this the number of devotees was reduced between four to five lakhs and then it increased to 23.22 lakhs in the year 2017. However, till now, a total of more than 25 lakh pilgrims have reached Chardham in the year 2019, which was the record since 2013. In 2012, the number of pilgrims was close to 5.70 lakh. A few pilgrims had arrived after the disaster in June 2013. After the disaster, only 40,832 passengers arrived in Kedarnath in 2014.
---
---
Published Date: July 25, 2019
---
Add Comments and Suggestions or Ask Questions about "Kedarnath Witness Record Pilgrims Footfall"
We would be glad if you can comment below and provide your valuable suggestions and feedback on Kedarnath Witness Record Pilgrims Footfall. If this Kedarnath Witness Record Pilgrims Footfall page have any wrong information/list or out of context content, then you can report us as well.
If you have any questions, you can also ask as in the following comments section. Our team will try to provide you answers/solutions.