Kedarnath witness record pilgrims footfall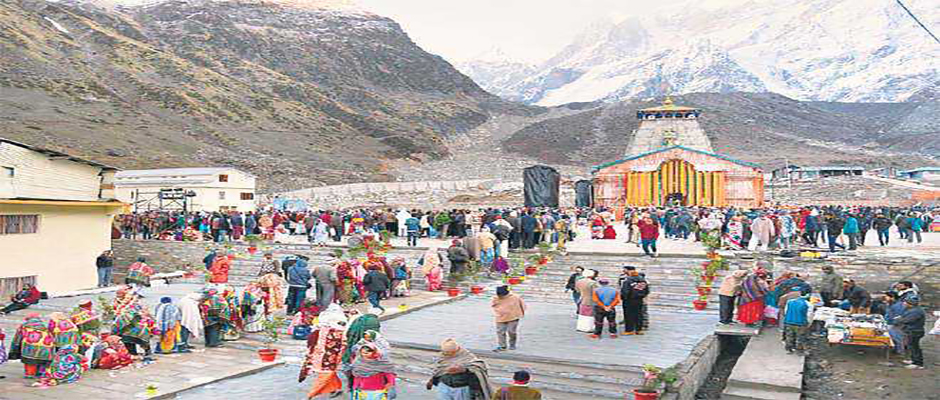 Kedarnath witness record pilgrims footfall
According to State Government this year Kedarnath Yatra can break all previous records of the number of pilgrims. So far, 6.5 lakh pilgrims have reached Kedarnath and the estimate is that in the coming days, the number of Devotees can increase. It is believed that the number of pilgrims can reach more than 10 lakh times more often at the end of Kedarnath Yatra. According to officials of the Kedarnath Temple Committee, the highest number of pilgrims had reached Kedarnath in the previously was in the year 2012. Around 5.83 lakhs pilgrims visited kedarnath that year.
PM Modi will visit Kedarnath in October
Prime Minister Narendra Modi may go to Kedarnath during the closure of Kedarnath at the end of October month. Even during the inauguration ceremony, PM Modi had visited Kedarnath and had announced many schemes for Kedar Dham. At that time he also reviewed the development and yatra preparation work in Kedarnath. Prime Minister Modi had visited Kedarnath and see the infrastructure here on his own and he handed over the responsibility of development and construction work to the Chief Secretary of the state, Utpal Kumar Singh.
A look at the number of Kedarnath pilgrims
In 2012, the number of pilgrims was close to 5.83 lakh.
A few pilgrims had arrived after the disaster in June 2013. After the disaster, only 40,832 passengers arrived in Kedarnath in 2014.
Development & Construction Work in Kedarnath
To bring the Kedarnath Yatra back on track, the Central Government has made a lot of efforts. Several schemes were planned for the development of kedarnath. Some of them which have now been completed like- Modern Cave for Meditation and Yoga, Arrival Plaza for Sightseeing and Reconstruction of Temple complex. A 252 meter long route was also constructed from Kedarnath Temple to the confluence of the Mandakini-Saraswati River. The work of laying the stone (hill-style stones) on Kedarnath Temple premises and front foot pedestal will be completed by September.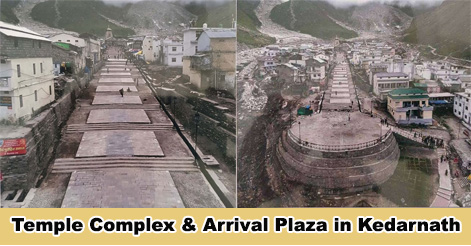 According to Director of USAC
According to Dr. MPS Bisht, Director of Uttarakhand Space Application Center (USAC), the Construction work in Kedarnath is going on in full swing and next year the devotees  will see a new look of kedarnath. He also said that the route becoming parallel to the traditional pedestrian crossing in Kedarnath and the route will make travel easier for all the pilgrims.
---
---
Updated On: August 31, 2018
---
Add Comments and Suggestions or Ask Questions about "Kedarnath witness record pilgrims footfall"
We would be glad if you can comment below and provide your valuable suggestions and feedback on Kedarnath witness record pilgrims footfall. If this Kedarnath witness record pilgrims footfall page have any wrong information/list or out of context content, then you can report us as well.
If you have any questions, you can also ask as in the following comments section. Our team will try to provide you answers/solutions.