Live Video Monitoring System Installed in Yamunotri
---
---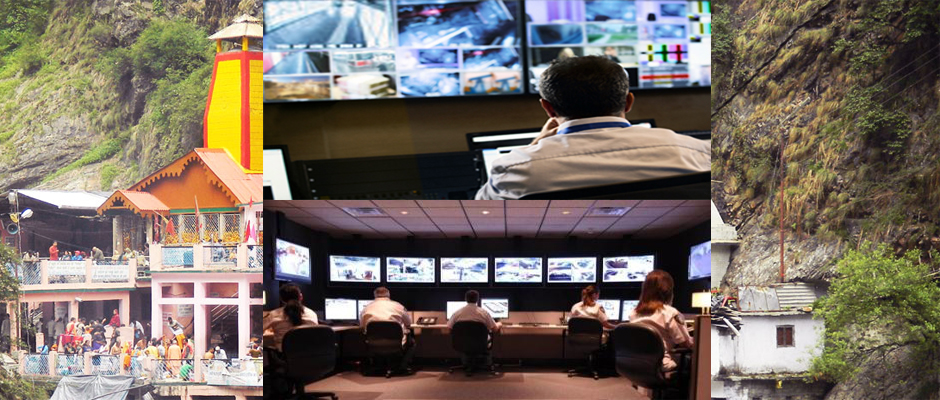 Live video monitoring System Installed in Yamunotri
---
---
Yamunotri now become the second shrine after Kedarnath be equipped with live video monitoring system. The system starts working from Sunday at the disaster management office.
Features & Benefits of Live Monitoring System
According to Dr Ashish Chauhan, district magistrate (Uttarkashi), "The live video monitoring system has been funded by GAIL India under Swachh Iconic Place Project of the Centre Government. The system has been installed by a Jammu-based company. The overall cost of the project is around 72 Lakhs. There are 8 Cameras in the system which is installed on the 5km Trek Route at Yamunotri. 3 monitoring stations have been setup at Jankichatti, Barkot and District Headquarters to supervise the live footage of the trek from cameras."
The DM also said that, "these cameras can shoot clear videos and photos from a distance of 2 km. By this technology we can easily supervise the every movement of Yatra from Base Stations and we can also take immediate steps during an emergency. This Technology not only helps us to ensure safety of pilgrims but also help us to monitor the construction and cleanliness at the shrine."
---
---
Published Date: June 26, 2018
---
Add Comments and Suggestions or Ask Questions about "Live Video Monitoring System Installed in Yamunotri"
We would be glad if you can comment below and provide your valuable suggestions and feedback on Live Video Monitoring System Installed in Yamunotri. If this Live Video Monitoring System Installed in Yamunotri page have any wrong information/list or out of context content, then you can report us as well.
If you have any questions, you can also ask as in the following comments section. Our team will try to provide you answers/solutions.