Modern Cave Prepared for Yoga and Meditation in Kedarnath
---
---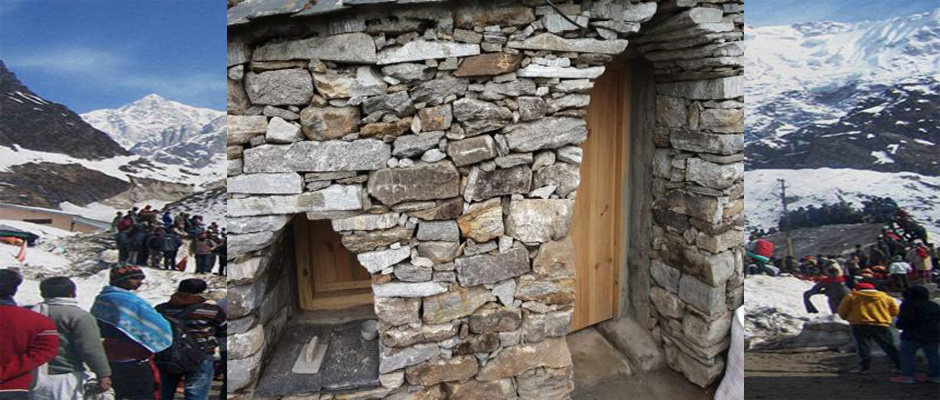 Modern Cave prepared for yoga and meditation in Kedarnath
With the support of Jindal Group, Wood Stone Construction Company has prepared a Modern cave in
Kedarnath Dham.
It has all the facilities for yoga, meditation and spiritual peace. Electricity, water and a DSPT phone are also kept in the cave. After Kedarnath visit of Prime Minister Narendra Modi, he instructed Uttarakhand Government to make caves for meditation and yoga in Kedarnath. After PM Modi's Instructions, CM Trivendra Singh Rawat, CM of Uttar Pradesh and Chief Secretary Utpal Kumar visited Kedarnath several times to monitor the construction of cave.
---
---
Major Facilities inside the Modern Cave
At a distance of one and a half km from Kedarnath there is a cave-shaped place on the side of Chaurabari Lake, which has been converted into a modern cave. Mangesh Ghildiyal, DM Rudraprayag, also keep his eye on the construction of the cave. The cave is 5 meter long and 3 meter broad, having toilet, 2.5 meter long Bathroom. While the electricity in the cave has been installed from Ureda. For security purpose a DSPT phone has also been kept in the cave. A small courtyard has been built outside the cave. Whereas Havan-kund is also built near the courtyard. In the cave, Beds are also been installed for comfort. Jindal Group has given a wealth of about eight lakh rupees to the Wood Stone Construction Company. Wood Stone Company started the cave work on April 20, 2018, which has now been completed.
According to Mangesh Ghildiyal, DM Rudraprayag
A cave has been prepared in Chaurabari road in Kedarnath, it has gathered all the necessary facilities. It will be used as a model. Its lawful inauguration will be done as soon as possible.
According to Manoj Semwal, Incharge NIM Kedarnath
The Wood Stone Construction Company has prepared a cave in Kedarnath with the financial support of Jindal Group. About Half a dozen peoples can meditate in the cave at a time.
---
---
Published Date: July 12, 2018
---
Add Comments and Suggestions or Ask Questions about "Modern Cave Prepared for Yoga and Meditation in Kedarnath"
We would be glad if you can comment below and provide your valuable suggestions and feedback on Modern Cave Prepared for Yoga and Meditation in Kedarnath. If this Modern Cave Prepared for Yoga and Meditation in Kedarnath page have any wrong information/list or out of context content, then you can report us as well.
If you have any questions, you can also ask as in the following comments section. Our team will try to provide you answers/solutions.