Now clear sky makes way for smooth chardham yatra
---
---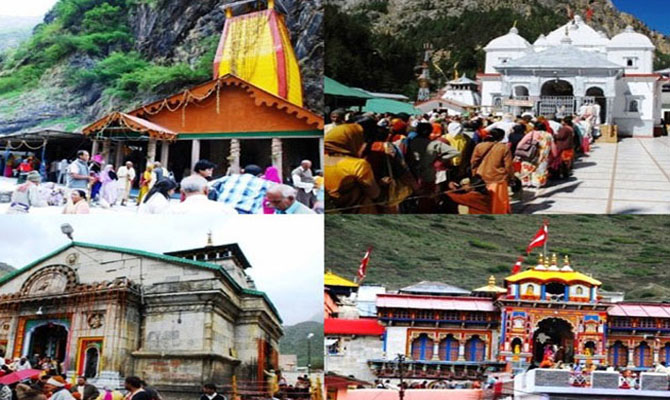 No effect of earthquake on Char Dham Yatra
---
---
As per Meteorological department, pilgrims can go for famous chardham yatra till June 30. According to the bulletin released from the department, the chances of rain are highly low chances anywhere in the state. The department has predicted the weather to be normal for next three days. However, it may rain from low to moderate in some parts.
Director of Meteorological Department, Anand Sharma said the weather will remain normal after Friday for next four days in char dham routes. Some parts may receive light showers and will not be harmful in any form. He added some places of Badrinath, Hemkund Sahib, Kedarnath, Gangotri and Yamunotri are likely to witness light to medium rainfall on 27 – 28 June. While, mild rainfal on 29 – 30 June. One can freely go to char dham yatra and is completely safe.
Several parts of the state experienced heavy rainfall on Friday. The rainfall was recorded specially on char dham routes. The state capital is predicted to have clear sky till afternoon after which it may overcast.
News Source : AmarUjala, Dehradun
---
---
Published Date: June 27, 2015
---
Add Comments and Suggestions or Ask Questions about "Now clear sky makes way for smooth chardham yatra"
We would be glad if you can comment below and provide your valuable suggestions and feedback on Now clear sky makes way for smooth chardham yatra. If this Now clear sky makes way for smooth chardham yatra page have any wrong information/list or out of context content, then you can report us as well.
If you have any questions, you can also ask as in the following comments section. Our team will try to provide you answers/solutions.