Only 27 Person with Rawal to open Badrinath Dham
---
---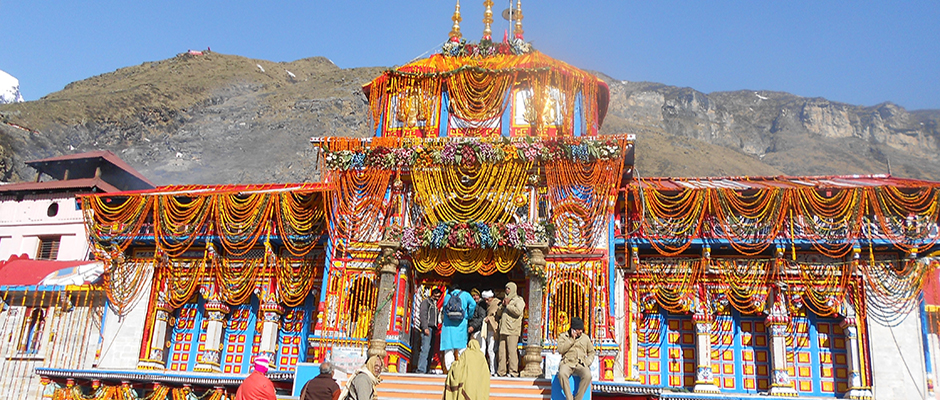 Badrinath Dham gates will open on 15 May and only 27 people along with Rawal of Badrinath Temple are permitted to attend the opening ceremony of Badrinath Dham. Due to lockdown and spread of Coronavirus, following the guideslines of administration, Rawal and 27 people will be present at opening of Badrinath Temple this year.
---
---
---
---
Social distancing will be strictly follow on the time of Badrinath Dham kapat opening ceremony. All major facilities like electricity, water supply and other important facilties has been established by administration in Badrinath Dham. No VIP and common pilgrims are allowed to attend the opening of Badrinath.
Only Chief Priest, Rawal, Vice Rawal, Dharmadhikari, Additional Dharmadhikari, Badwa Pujari (Dimri), Pujari of Lakshmi Temple, important staff associated with Bhog service & temple will be allowed to present at the time of opening of Badrinath Temple.
---
---
Published Date: May 11, 2020
---
Add Comments and Suggestions or Ask Questions about "Only 27 Person with Rawal to open Badrinath Dham"
We would be glad if you can comment below and provide your valuable suggestions and feedback on Only 27 Person with Rawal to open Badrinath Dham. If this Only 27 Person with Rawal to open Badrinath Dham page have any wrong information/list or out of context content, then you can report us as well.
If you have any questions, you can also ask as in the following comments section. Our team will try to provide you answers/solutions.