Kedarnath Temple Will Open on 09 May 2019
---
---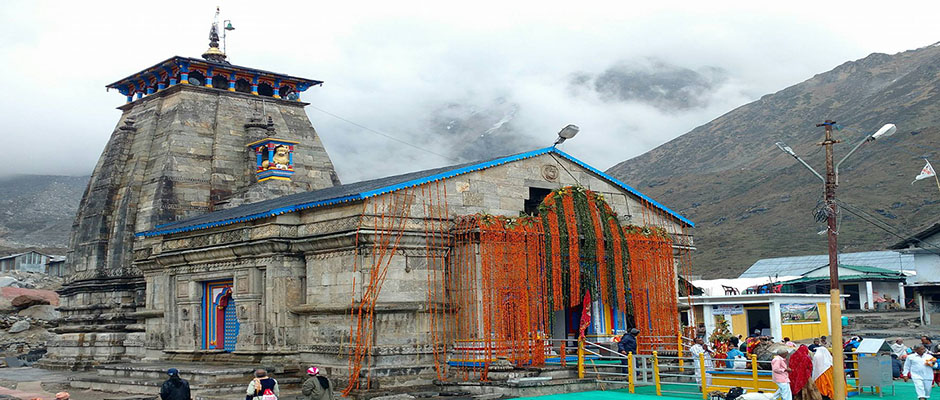 Kedarnath Temple Opening Date
Img Src
The doors of Lord Kedarnath Dham will be opened on May 9. The date of opening the doors of Kedarnath Dham was declared on the basis of the calculation of the calendar on the holy festival of Mahashivratri in the Omkareshwar Temple Ukhimath. According to the calculations, the doors of the holy temple will be opened at 05:35 in the morning with special Pooja in the temple. Badrinath Kedarnath Temple Committee (BKTC) executive officer NP Jamloki and media in-charge Dr. Harish Gaur said that the Omkareshwar temple was worshiped in the morning before declaring the dates.
---
---
Kedarnath Temple will open on 09 May 2019 AT 05:35 AM
Baba Kedar's Panchamukhi Bhog Murti was made after making a plea. After this, in the presence of Raval Bhimashankar, the other priests of the temple decided the date of the opening of the doors of Kedarnath Dham by calculating the lunar calendar. Departure day of Baba Kedar's Bhogmurti to the Dham was also fixed. Meanwhile, religious songs and kirtan-bhajans were organized by the students of Vidyapith including the students of the university on this holy day. On this occasion, BKTC Chairman Mohan Prasad Thapliyal, CEO BD Singh along with Acharya, Local villagers etc. were also present.
With the declaration of dates of opening of Kedarnath & Badrinath shrines, the preparation has been started for welcoming pilgrims in Chardham. Over 40 lakhs of pilgrims had visited Chardham last year. As per forecast this year more pilgrims will visit sacred Chardham. Travel companies are providing best budget Chardham Tour Travel Packages to pilgrims for visiting Chardham with ease.
---
---
Published Date: March 4, 2019
---
Add Comments and Suggestions or Ask Questions about "Kedarnath Temple Will Open on 09 May 2019"
We would be glad if you can comment below and provide your valuable suggestions and feedback on Kedarnath Temple Will Open on 09 May 2019. If this Kedarnath Temple Will Open on 09 May 2019 page have any wrong information/list or out of context content, then you can report us as well.
If you have any questions, you can also ask as in the following comments section. Our team will try to provide you answers/solutions.