Yamunotri Temple Opened Today at 12:41 pm
---
---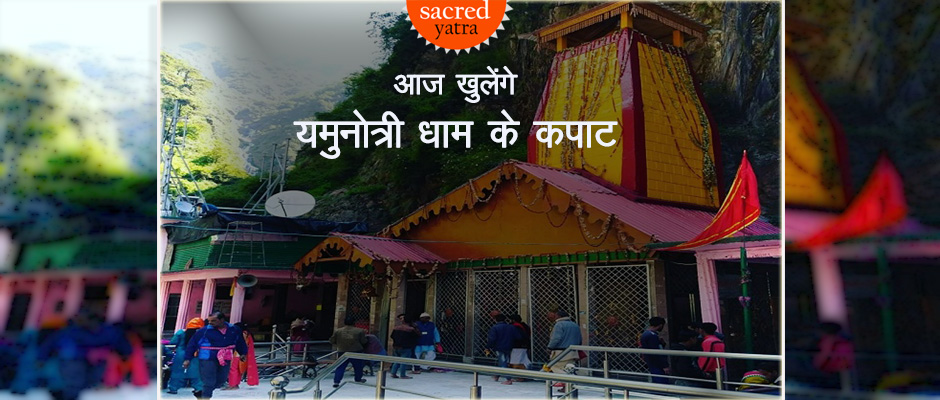 Opening of Yamunotri Dham
Yamunotri Dham has been opened today at 12:41 pm on the sacred festival of Akshay Tritya with holy Puja and rituals. Yamunotri Temple Committee Secretary Suresh Uniyal informed that the festive idol of mother Yamuna was sent from Kharsali to Yamunotri Dham along with the Doli Yatra at 8 am today.
---
---
---
---
The doli of mother Yamuna's brother Sameshwar Devta (Shani Maharaj) has also go to Yamunotri to see them off. At Abhijit Muhurta, the doors of Yamunotri Temple has been opened at 12.41 pm with special worship and rituals. First puja is performed in the name of PM Narendra Modi.
---
---
Published Date: April 22, 2023
---
Add Comments and Suggestions or Ask Questions about "Yamunotri Temple Opened Today at 12:41 pm"
We would be glad if you can comment below and provide your valuable suggestions and feedback on Yamunotri Temple Opened Today at 12:41 pm. If this Yamunotri Temple Opened Today at 12:41 pm page have any wrong information/list or out of context content, then you can report us as well.
If you have any questions, you can also ask as in the following comments section. Our team will try to provide you answers/solutions.