Pilgrims count increases in Kedarnath
---
---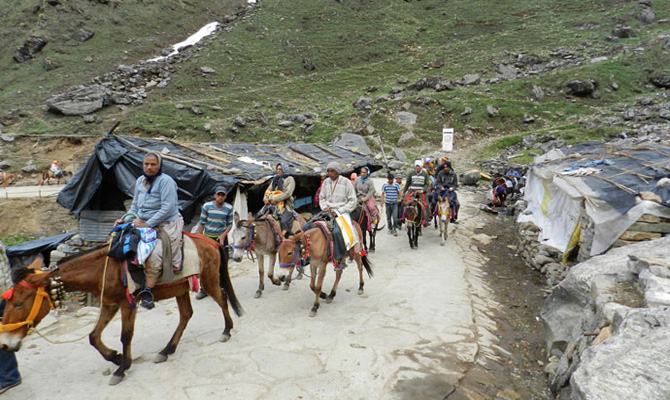 Fitness Test Compulsory for Senior Citizens going to Char Dham Yatra
---
---
More than 1360 pilgrims take blessing of Baba Kedar at Kedarnath Temple on tuesday. The number of pilgrims is now increasing after the monsoon rains. The local markets are once again filling up and yatra route shop owners are looking happy to welcome pilgrims.
Over 276000 pilgrims had taken Kedarnath darshan this year. The yatra is coming to gain momentum now and pilgrims count is rising everyday.
---
---
Published Date: September 21, 2016
---
Add Comments and Suggestions or Ask Questions about "Pilgrims count increases in Kedarnath"
We would be glad if you can comment below and provide your valuable suggestions and feedback on Pilgrims count increases in Kedarnath. If this Pilgrims count increases in Kedarnath page have any wrong information/list or out of context content, then you can report us as well.
If you have any questions, you can also ask as in the following comments section. Our team will try to provide you answers/solutions.