Pilgrims counts to rise in Char Dham Yatra this year
---
---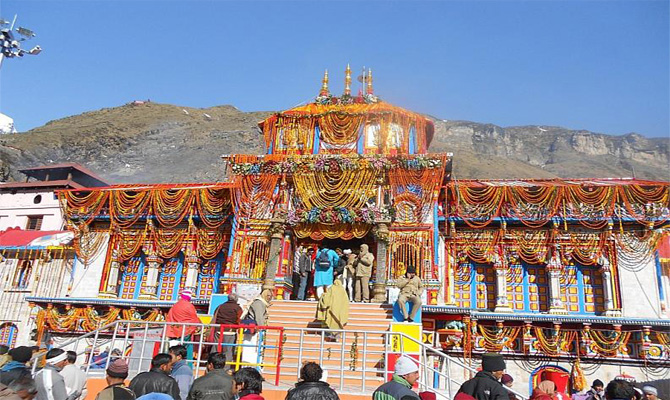 Pilgrims counts to rise this year Char Dham Yatra
---
---
With the Char Dham Yatra beginning with full zeal this year, the government is hoping tourists to show an increasing increasing interest in Uttarakhand after the 2013 dip in tourist inflow. While the preparation began six months prior to the yatra this year, state tourism officials as well as Chief Minister Harish Rawat visited several states to convince pilgrims of safety measures taken up by the Uttarakhand Government.
Praising the efforts made by different departments of the state CM Rawat said despite the bad weather conditions and other hinderances dedicated workers did everything to ensure a smooth yatra. Best possible efforts have been made to ensure proper mobile connectivity, medical faciity, food arrangement and security for the developers, he added.
As part of the safety measures, team of State Disaster Response Force have been stationed at seven key locations on different routes of the yatra. Photo identity cards are being issued to pilgrims to track them in any situation of crisis. In addition, 17 locations have been prepared for the use of the pilgrims in case of emergency. Gauchar and Gopeshwar will be the main halting centres on the Badrinath route.
Besides pilgrims will be halted at Chamba, Uttarkashi and Harshil on the Gangotri route, at Naugaon and Barkot on the Yamunotri route; and Srinagar; Agastyamuni and Guptakashi on Kedarnath route. Uttarakhand director General of police B S Siddhu said, "Our SDRF teams which have been given special training are deployed at key positions. SDRF teams will carry the pilgrims who fall ill during the yatra to a safe location.
Badrinath Kedarnath Temple Committee president Ganesh Godiyal said almost 95% work on roads and other arrangements have been completed. The number of pilgrims this year would be at least six times more than the turnout in 2014, he added.
News Source : Times of India, Dehradun
img src : uttarakhand.org.in
---
---
Published Date: April 21, 2015
---
Add Comments and Suggestions or Ask Questions about "Pilgrims counts to rise in Char Dham Yatra this year"
We would be glad if you can comment below and provide your valuable suggestions and feedback on Pilgrims counts to rise in Char Dham Yatra this year. If this Pilgrims counts to rise in Char Dham Yatra this year page have any wrong information/list or out of context content, then you can report us as well.
If you have any questions, you can also ask as in the following comments section. Our team will try to provide you answers/solutions.