Rail line will be made till Gangotri and Yamunotri
---
---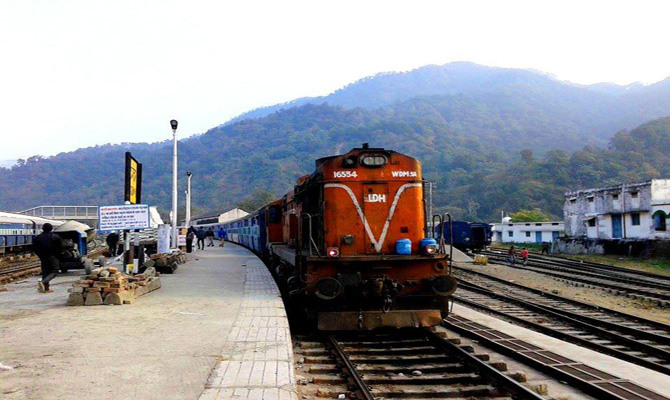 Rail line will be made till Gangotri and Yamunotri
---
---
If everything will be fine, then in few years a train will go to Uttarakhand's Char Dham,making the access of pilgrims easy. Rail Vikas Nigam has already started making efforts for the success of the plan.
After the survey of Badri – Kedar, the Nigam did a survey of Gangotri–Yamunotri trek and handed the report to the Railway Board.
After completing the survey of Rishikesh-Karnaprayag rail line, the Rail Vikas Nigam has started working for running a train to the Char Dhams.
The Nigam officials along with a team of engineers did a tour of the Char Dham and prepared a technical and feasibility report. According to the report, the rail line for Gangotri-Yamunotri will spread from Dehradun, which will crisscross Sahastradhara-Damta and reach Kharsali. From here, the rail line will turn for Gangotri Dham from the nearby areas of Barkot.
Whereas, the Badri-Kedar Dham rail line will join the Rishikesh-Karnaprayag line. A week ago, Rail Vikas Nigam has given a detailed report of this survey to the Rail Board. Meanwhile, there are speculations that, the main survey of the Char Dham rail line will be conducted soon.
News Src : Hindustan
---
---
Published Date: November 17, 2015
---
Add Comments and Suggestions or Ask Questions about "Rail line will be made till Gangotri and Yamunotri"
We would be glad if you can comment below and provide your valuable suggestions and feedback on Rail line will be made till Gangotri and Yamunotri. If this Rail line will be made till Gangotri and Yamunotri page have any wrong information/list or out of context content, then you can report us as well.
If you have any questions, you can also ask as in the following comments section. Our team will try to provide you answers/solutions.