Complete Proposed Route Plan by Indian Railway for Chardham Yatra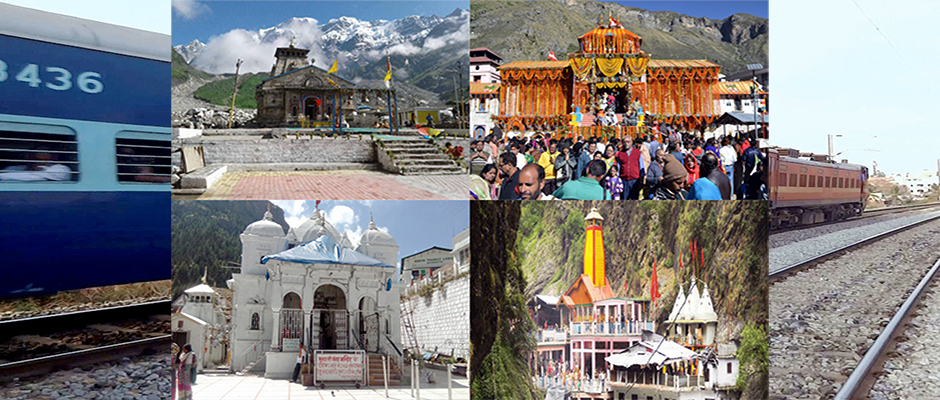 Proposed Route Plan by Indian Railway for Chardham Yatra
Millions of pilgrims going to Char Dham Yatra are getting very soon in connection with the railway connectivity. The entire route plan has been prepared by Indian Railway for the Chardham Yatra. Final survey is being conducted on this proposed route, after which work will be started and crores of devotees will be facilitated. The report on this railway route was submitted to the Railway Board in the year 2015 on total railway connectivity of around 327.11 km of Chardham Yatra. According to this report, its expenditure was kept at about Rs.43, 000 Crores at that time. In 2018, on the basis of the same report, a Turkish company started a final survey in 2018, which will be completed in June 2019.
Total 2 Routes and 21 Stations will be on this proposed route
According to the information, two routes have been proposed for the journey of Chardham. For Gangotri and Yamunotri Dham Yamunotri-Gangotri Route while Kedarnath-Badrinath Route will be prepared for Kedarnath and Badrinath. There will be a total of 21 stations in the entire route. The journey will be will be started from Doiwala and Karnprayag.
The train will reach 1733 meter high in Joshimath
In this route, the train will reach 1733 meter high in Joshimath. Keeping in mind the technical constraints, connectivity will be limited to the distance before the Dham. In this, for Gangotri, the trip will be completed on Maneri, Palar for Yamunotri, Sonprayag for Kedarnath and Joshimath for Badrinath.
Report of Final Survey will be available till June 2019
According to the information, the final survey report will be available till June 2019 for the whole section. In this survey, the design of the alignment will be taken into account in all aspects such as geological map, geophysical study, and environmental study. Apart from 21 stations, tunnels and bridges will also be made in the entire proposed route plan.
All the four Dham's are located at a very high altitude. Yamunotri Dham is situated at 3293 meters high above the sea level, while Gangotri Dham is at 3408 meters, Kedarnath Dham is at 3583 meters, and Badrinath Dham is at 3133 meters high above the sea level. There is no rail connectivity to reach here in the present time, but in the coming days, devotees will get a great comfort.
---
---
Updated On: January 10, 2019
---