Road Side Assistance Will Be Given to the Vehicles on Char Dham Yatra Route
---
---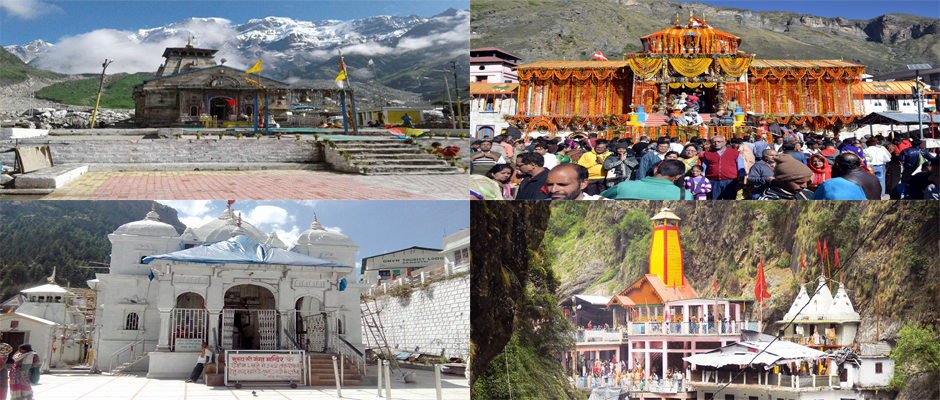 Transit Camps will be built for Chardham Pilgrims
Roadside assistance will be given to the vehicle owners during entire Chardham Yatra starting from May 2019. Department of Transportation will repair the vehicle when the vehicle gets defective. The transport department will interact with different motor companies and make arrangements regarding this. This decision was taken at a meeting held with officials of the departments at the Transport Headquarters on Friday.
---
---
---
---
Transport Department will give Roadside Assistance during Chardham Yatra
Transport Secretary Shailesh Bagauli said that the Chardham Yatra is very important for all of us. A mobile workshop will be created for repair, in case vehicles get defective on the travel routes. For this, he has asked RTO Dehradun to talk to automobile dealers. Bagauli also said it is necessary to take precaution so there should be not any accidents in the near future. In this, employees present in the Kumaon division may also be charged duty according to the rotation. Be treated better with all the drivers, operators and pilgrims. Additional Commissioner of Transportation Sunita Singh, Deputy Transport Commissioner SK Singh and Sudhanshu Garg, RTO Dehradun Dinesh Chandra Pethoi, ARTO Dehradun Arvind Pandey, ARTO Haridwar Manish Tewari, ARTO Rishikesh Anita Chamoli, ARTO Roorkee Shailesh Tiwari, ARTO Vikas Nagar Sunil Sharma and Transport Corporation General Manager, Operations Deepak Jain, Members of Transport Union were present in the meeting.
Important decisions are taken at the meeting
Using the technique, the unauthorized operation will be curbed.
This time 40% of buses will be used in Chardham Yatra and 60% of buses will be operated in the local service.
Green cards will be issued by all transport offices to commercial vehicles.
Checkpost in Bhadrakali, Brahmapuri, Damat, Kuthalgate for checking vehicles on the travel route. Checkpost for shuttle service in Sonprayag and Govindghat.
For Chardham Yatra, 10 days travel duration has been determined while for Teen Dham 07 Days, for Do Dham 05 Days and for one dham 03 Days travel duration has been determined.
For the purpose of preventing accidents on mountain roads, the travel routes will be conducted on a priority basis by joint teams of Transport, Police and Public Works Department.
Officers/employees will be given an orientation about what to do and what not to do before deploying on duty.
Along with Chardham yatra, local people will be given the facility of transportation. In view of this, available vehicles, time table etc. will be examined. For this, Deputy Transport Commissioner and Divisional Transport Officer Dehradun will submit their report till March 31.
First Aid box will be compulsory for vehicles traveling on the route. The drivers will run there vehicles in the scheduled uniform. Apart from this, the use of mobile, music systems in moving vehicles will be restricted.
---
---
Published Date: March 16, 2019
---
Add Comments and Suggestions or Ask Questions about "Road Side Assistance Will Be Given to the Vehicles on Char Dham Yatra Route"
We would be glad if you can comment below and provide your valuable suggestions and feedback on Road Side Assistance Will Be Given to the Vehicles on Char Dham Yatra Route. If this Road Side Assistance Will Be Given to the Vehicles on Char Dham Yatra Route page have any wrong information/list or out of context content, then you can report us as well.
If you have any questions, you can also ask as in the following comments section. Our team will try to provide you answers/solutions.