Rudranath shrine will open on 18th May 2017
---
---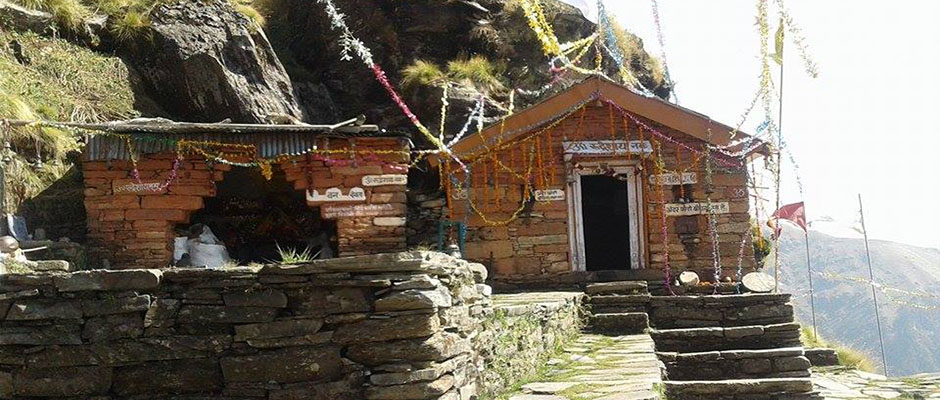 One of the famous Panchkedar, well known for its adventure trek route, Rudranath shrine will open on 18 May for pilgrims. Rudranath temple will open its gates for pilgrims on May 18 this year. Located at an altitude of 3600 mtrs above sea level, the opening date this Lord Shiva temple is decided at its winter abode Gopinath temple in Gopeshwar by the priests.
---
---
---
---
Rudranath is fourth Kedar, to visited on Panch Kedar pilgrimage route, is believed to be constructed by Pandavas themselves. Lord Shiva is worshipped in his 'Ekanan' form in Rudranath Temple. Lakh of pilgrims visit the holy shrine of Lord Shiva every year.
On 14th May Lord Rudranath will be taken from its holy sanctum to its main place in Gopinath Temple. Here the idol will be worship for two days. The idol (Utsav Vigrah) and planquin (Doli) will leave Gopinath Temple for Rudranath on 16 May. After a day trek, the holy procession will rest at Panar Bugyal at night. The holy palanquin will reach Rudranath by evening of 17 May and on 18th May morning the shrine will open as per auspicious time.
---
---
Published Date: April 6, 2017
---
Add Comments and Suggestions or Ask Questions about "Rudranath shrine will open on 18th May 2017"
We would be glad if you can comment below and provide your valuable suggestions and feedback on Rudranath shrine will open on 18th May 2017. If this Rudranath shrine will open on 18th May 2017 page have any wrong information/list or out of context content, then you can report us as well.
If you have any questions, you can also ask as in the following comments section. Our team will try to provide you answers/solutions.