Rudranath Temple will open on 19th May 2018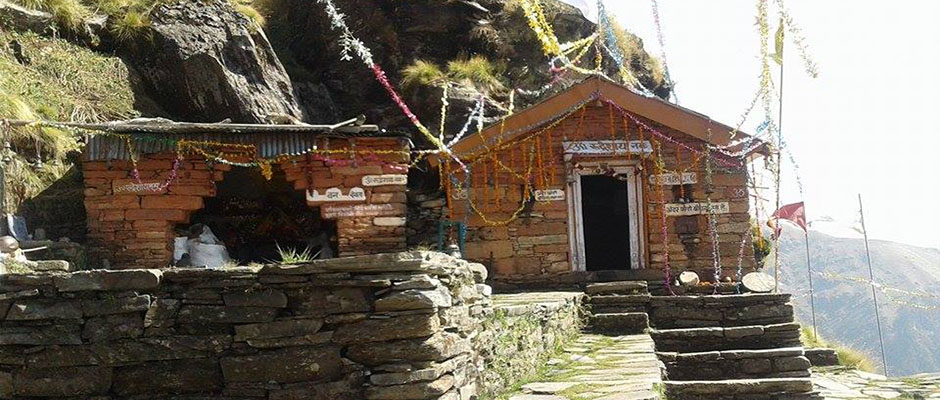 The date of opening of
Rudranath temple
, the fourth Kedar located in the central Himalayas has been fixed. The gates of Rudranath temple will be opened on May 19 for devotees.
Pandit Dinesh Prasad Thapliyal in Gopinath temple has declared the dates on the festival of Basant Panchami. Pandit Harish Bhatt, Chief priest of the Rudranath temple, told that on May 16, after the worship at Gopinath temple, the Doli will leave with celebration of Lord Rudranath from the sanctum sanctorum of Gopinath temple.
The Doli will left Gopinath temple and via the city tour, Gangolgaon and Sagar village, it will reach Panar Bugyal for the night rest on May 17. On May 18 the festive Doli will reach Rudranath temple for night stay with devotees. On May 19, after the worship in Rudranath temple, at 7 in the morning, the doors of the Rudranath temple will be opened for the visit of devotees.
---
---
Updated On: January 29, 2018
---
Add Comments and Suggestions or Ask Questions about "Rudranath Temple will open on 19th May 2018"
We would be glad if you can comment below and provide your valuable suggestions and feedback on Rudranath Temple will open on 19th May 2018. If this Rudranath Temple will open on 19th May 2018 page have any wrong information/list or out of context content, then you can report us as well.
If you have any questions, you can also ask as in the following comments section. Our team will try to provide you answers/solutions.