Rudranath Temple Will Open on 20 May 2023
---
---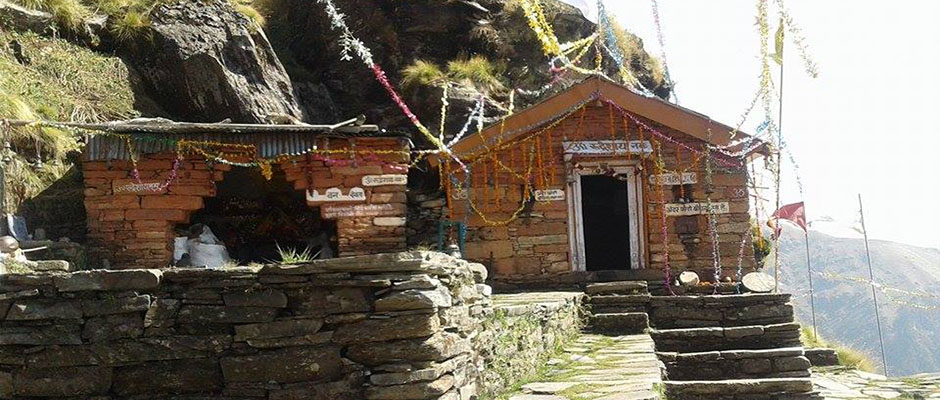 The date of opening of Rudranath temple, the fourth Kedar located in the central Himalayas has been fixed. The gates of Rudranath temple will be opened on May 20, 2023 for devotees.
Rudranath Temple will open on 20 May, 2023
---
---
---
---
Earlier, Pujari Harish Bhatt in Gopinath temple had declared the date of Rudranath Dham. On May 20, after the worship at Gopinath temple, the Doli will leave with celebration of Lord Rudranath from the sanctum sanctorum of Gopinath temple.
The Doli will left Gopinath temple and via the city tour, Gangolgaon and Sagar village, it will reach Panar Bugyal for the night rest. On May 19, the festive Doli will reach Rudranath temple for night stay with devotees. On May 20, after the worship in Rudranath temple, the doors of the Rudranath temple will be opened for the visit of devotees.
In an atmosphere filled with religious fervor and devotion, special worships of Gopinath and Rudranath were organized on Wednesday, captivating the hearts of devotees. The day commenced with the resonating chants of "Bam-Bam Bhole" echoing through Gopeshwar
Accompanied by the melodious tunes of the Army band, the ornate and festive doli (palanquin) carrying the sacred idol of Fourth Kedar Rudranath embarked on its journey towards the high Himalayan region. The Doli, symbolizing the divine presence of Lord Shiva, began its pilgrimage by making an overnight stop at Lwinthi Bugyal.
As per the schedule, the doli will proceed to Panar Bugyal on May 18, and on the following day, May 19, it will reach its destination, the revered Rudranath temple. The devotees eagerly anticipate the grand moment when the doors of the Rudranath temple will open to the public on May 20, coinciding with the auspicious Brahmamuhurt time.
Earlier on May 15, the sacred statue of Rudranath ji, carefully brought from the sanctum sanctorum of Gopinath temple, was reverently placed within the temple premises. Over the next two days, devotees thronged the temple to seek the blessings of Lord Rudranath.
The entire region has been infused with a festive spirit, and devotees from far and wide have gathered to participate in these divine celebrations. The special worships of Gopinath and Rudranath have brought together people from various walks of life, united in their devotion to Lord Shiva.
This sacred journey of the Rudranath Doli serves as a powerful reminder of the enduring faith and spiritual devotion that resonate within the hearts of countless devotees, inspiring them to embark on pilgrimages to seek divine blessings and solace.
---
---
Published Date: May 18, 2023
---