Fourth Kedar "Rudranath" Temple closed for winters
---
---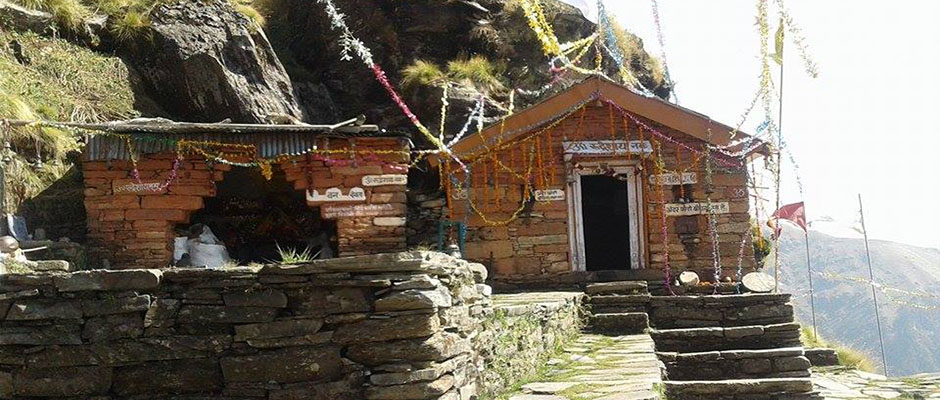 The Doors of the
fourth Kedar "Rudranath"
was closed on Wednesday at the festival of Kartik Sankranti on Wednesday at seven in the morning. Now the Utsav Doli of Lord Rudranath will reach Lwinti Bugyal for the night rest from Panchganga, Panar Bugyal, and Pitradhaar route.  Rudranath Temple Committee member and Panchayat member Devendra Singh Bisht told that on October 18, Utsav Doli reaches Sakleshwar Mahadev Temple for night stay through the Jakh Raja Temple of Gram Panchayat Gwaad.  On October 19 Utsav Doli will reach Gopinath Temple in Gopeshwar and held here throughout winters.
---
---
Kedarnath Temple will be closed on 09 November for the winter season
On the other hand, Doors of Kedarnath will be closed on Bhaiya Dooj i.e. on November 09, for the winter season. The time of closure of the doors will be decided on the day of Vijaya Dashmi i.e. on October 19. The closing date of Badrinath Dham including Second Kedar "Madhyamaheswar" and Third Kedar "Tungnath" will be declared on the auspicious date of Vijayadashami
Closing Date of Badrinath Temple will be decided on 19 October
Dr. Harish Gaur, the media in charge of the Badrinath-Kedarnath Temple Committee informed that on 19th October, at 11.00 am on the Badrinath temple premises, the closing date of Badrinath Temple for winter season will be decided in the presence of Rawal Ishwar Prasad Namboodari of Badrinath, Chief Executive Officer BD Singh, Dharmadhikari Bhuvan Chandra Uniyal, including with other staff.
---
---
Published Date: October 17, 2018
---
Add Comments and Suggestions or Ask Questions about "Fourth Kedar "Rudranath" Temple closed for winters"
We would be glad if you can comment below and provide your valuable suggestions and feedback on Fourth Kedar "Rudranath" Temple closed for winters. If this Fourth Kedar "Rudranath" Temple closed for winters page have any wrong information/list or out of context content, then you can report us as well.
If you have any questions, you can also ask as in the following comments section. Our team will try to provide you answers/solutions.