Snowfall in Badrishpuri Fascinated Tourists
---
---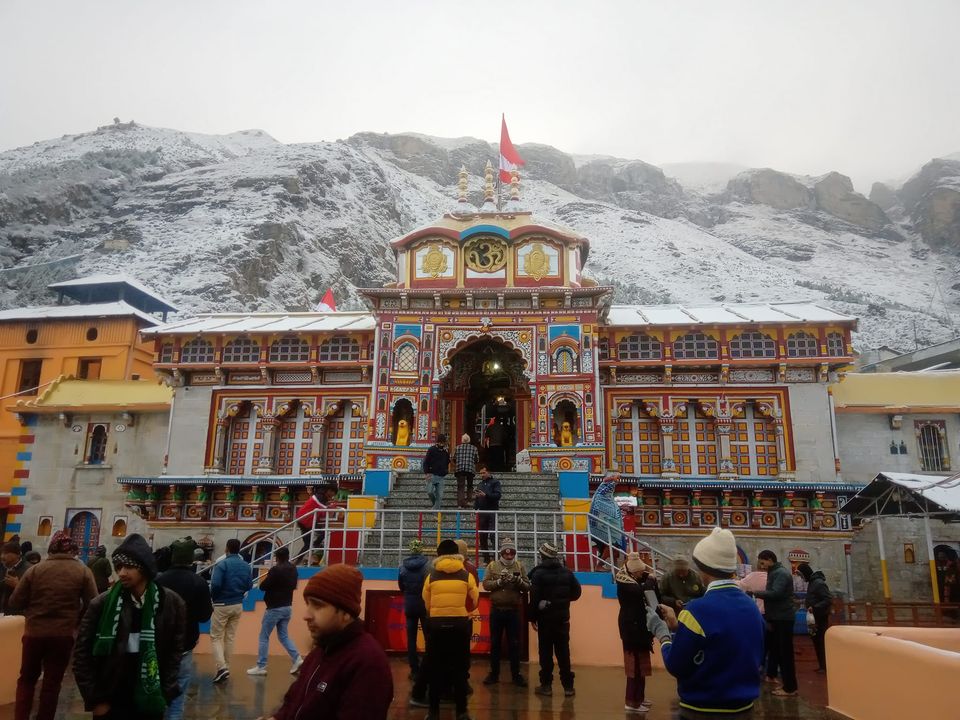 Snowfall in Badrinath
Mountains in Badrinath were seen wrapped in a white sheet of snow. A very beautiful view of Badrinath Dham was seen after snowfall. The weather changed in Badrinath Dham after snowfall in the Badrinath valley. It is freezing cold in Badrinath due to snowfall. The weather was bad in Chamoli district. Fresh snow has frozen on the high peaks in the Badrinath Dham. Along with this, there has been snowfall in the high altitude areas including Hemkund Sahib, Valley of Flowers, Rudranath, due to which the weather has cooled down.
---
---
---
---
Here are some glimpse of Snowfall in Badrinath
The surrounding peaks including Yamunotri Dham also received snowfall, while the lower part of the Yamuna valley continues to drizzle. Snowfall on the mountains has started the winters coldness. On the other hand, after Kartik Purnima in Haridwar, suddenly the weather has changed its direction. It was foggy in the early hours of Wednesday and after that the sky remained cloudy throughout the day.
This resulted in a slight drop in the temperature. Temperatures are likely to drop from this week. Record rainfall occurred in September and October. Its effect will be visible in the form of fog and severe cold. Fog had started covering the city since 4 am. There was light mist on the banks of the Ganges till 7 o'clock. Then a cold wind started blowing. After this the sky became cloudy and the Sun God was not seen throughout the day.
---
---
Published Date: November 10, 2022
---
Add Comments and Suggestions or Ask Questions about "Snowfall in Badrishpuri Fascinated Tourists"
We would be glad if you can comment below and provide your valuable suggestions and feedback on Snowfall in Badrishpuri Fascinated Tourists. If this Snowfall in Badrishpuri Fascinated Tourists page have any wrong information/list or out of context content, then you can report us as well.
If you have any questions, you can also ask as in the following comments section. Our team will try to provide you answers/solutions.