Stone Construction Work will Completed in Kedarnath by September
---
---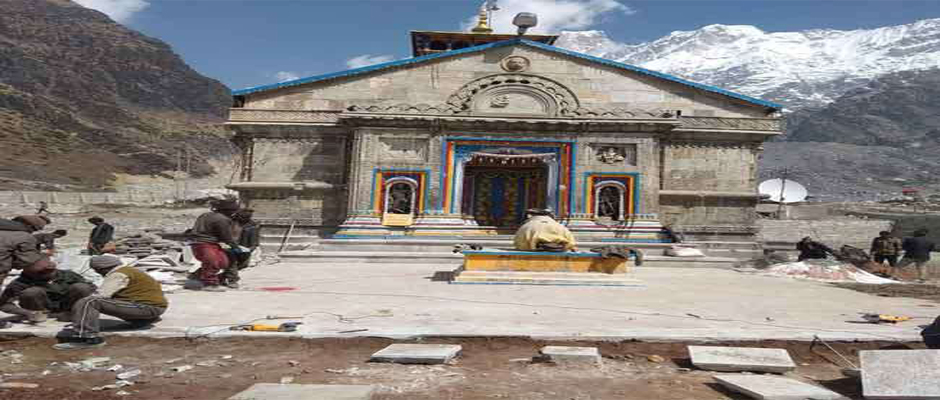 Stone Construction Work in Kedarnath
The work of laying the stone (hill-style stones) on Kedarnath Temple premises and front foot pedestal will be completed by September. There are 35 thousand large sizes and 40 thousand small steps of small size. So far, about 75 percent of the work has been completed.
---
---
---
---
Stone Construction Work Completed in Kedar Dham in September
In Kedarnath Dham, hill-type stones are being installed from the temple premises to the terrace. Despite of Heavy rain, the speed of the work is continuously increasing. This work was started from the month of January and also continued in the Yatra season.
The number of Pilgrims in the month of May-June was significantly higher so there is interruption in the work but these days the speed of the work is at top gear due to the less number of pilgrims. The administration has set a target to complete the stone construction work till September.
More Details about the Hill-Type Stones Construction Work
Two types of Stones (Hill-type) are being installed in Kedarnath Dham. The size of one stone is bigger, while the other is smaller. The size of larger one is 1X2 feet, while the size of smaller one is 4×2 inches.  So far, about 30 thousand stones have been laid in the surrounding area including the temple complex. The remaining stones are also ready to installation. They will be laid out soon.
According to District Magistrate Rudraprayag,  Mangesh Ghildiyal said that the work of laying these stones of hill-style will be completed in the month of September. He also said that all the stones have been taken care of and soon the work of laying them will also be started.
---
---
Published Date: August 18, 2018
---
Add Comments and Suggestions or Ask Questions about "Stone Construction Work will Completed in Kedarnath by September"
We would be glad if you can comment below and provide your valuable suggestions and feedback on Stone Construction Work will Completed in Kedarnath by September. If this Stone Construction Work will Completed in Kedarnath by September page have any wrong information/list or out of context content, then you can report us as well.
If you have any questions, you can also ask as in the following comments section. Our team will try to provide you answers/solutions.