Token System Will be Employed in Kedarnath Temple
---
---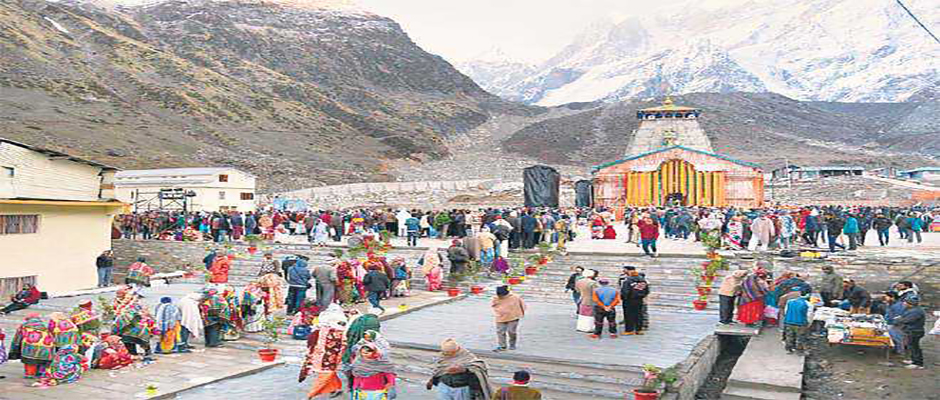 Long queue of pilgrims outside Kedarnath Temple
Due to the long queues of devotees standing outside
Kedarnath temple
, the temple authorities have decided to introduce the token system to manage the ever-growing crowd of devotees at the shrine. On 03 May, the trial of Token system will be started in
Kedarnath Dham
, in which about 500 laborers present in the Dham will be included. The trial of this system will be started on 03rd May with the help of Badri-Kedar Temple Committee (BKTC). Pilgrims in Kedarnath Dham feel trouble when they have to stand in long queues for hours for Temple Darshan. Last year, the number of pilgrims had become so much that for the Darshan of Temple there was a 02 Km long queue.
---
---
Know more About Token System
To get rid of all these problems of pilgrims, this time the district administration is going to introduce a token system for Temple Darshan. According to the administration, the token will be given to only 200 pilgrims at a time. Only these pilgrims will stand in line. As soon as 50 pilgrims are left in the line, then again 200 token pilgrims will be put in line. From this system, Pilgrim will not have to stand in unnecessary line and they will also get a new facility.
Trial of Token system will be held on 03 and 04 May at Temple Premises
This will be the first time when the pilgrims will visit the temple with the token system. On 09 May, this arrangement will be implemented with the opening of Kedarnath Temple, for which the administration is preparing with the help of BKTC. On 03 and 04 May, during the test of the token system, a symbolic token will be given to 200 workers working in the Kedarnath temple premises. In addition to this, some other workers will be given token beyond 200. As soon as 50 people will be left in the queue, 200 people will be called to stand in line through the announcement.
"This will be the first time when the pilgrims will visit the temple with the token system. It will be trialed on 03 and 04 May. In this, about 500 laborers working in Kedarnath will be included."
                                                                                                                      – Mangesh Ghildiyal (DM Rudraprayag)
---
---
Published Date: May 1, 2019
---