Uttarakhand CM seeks help of BRO, NHAI ahead of Char Dham Yatra
---
---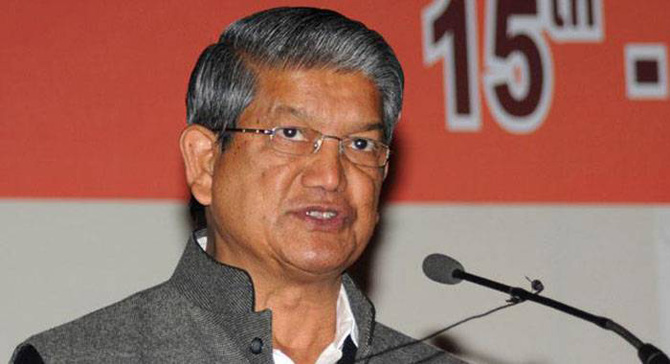 Uttarakhand CM seeks help of BRO, NHAI ahead of Char Dham Yatra
---
---
Uttarakhand Chief Minister Harish Rawat is seeking for the help of central agencies in improving connectivity of the pilgrimage route as the Char Dham Yatra is scheduled to begin next month. CM noted that the task is unachievable without their cooperation.
CM Rawat quoted, " Roads on the pilgrimage route cannot be improved without their support as a large section of the roads on Char Dham Yatra route fall under the Border Roads Organisation (BRO) or the National Highway Authority of India (NHAI).."
"If we don't get the support of central agencies in the task, it is impossible to improve connectivity on the yatra route," he said.
The Chief Minister has also requested Defence Minister Manohar Parrikar to instruct the BRO to complete repair and reconstruction work on roads falling under its ambit well before the start of the yatra season next month.
He also noted that he will soon meet both Parrikar and Union Minister of Road Transport and Highways Nitin Gadkari to accelerate the matter.
CM Rawat has also sent the proposal of offering funds to BRO temporarily if the delay is on the part of shortage of funds.
Though admitting that inclement weather is affecting reconstruction work on yatra route, Rawat expressed confidence that everything will be in place well in time.
After the closure for winters the sacred portals of Kedarnath shrine, one of the Char Dhams, is scheduled to reopen on April 24.
News Src : Zee News, Dehradun
img src : Niti Central
---
---
Published Date: March 4, 2015
---
Add Comments and Suggestions or Ask Questions about "Uttarakhand CM seeks help of BRO, NHAI ahead of Char Dham Yatra"
We would be glad if you can comment below and provide your valuable suggestions and feedback on Uttarakhand CM seeks help of BRO, NHAI ahead of Char Dham Yatra. If this Uttarakhand CM seeks help of BRO, NHAI ahead of Char Dham Yatra page have any wrong information/list or out of context content, then you can report us as well.
If you have any questions, you can also ask as in the following comments section. Our team will try to provide you answers/solutions.