Uttarakhand Well Prepared for Char Dham Yatra 2015
---
---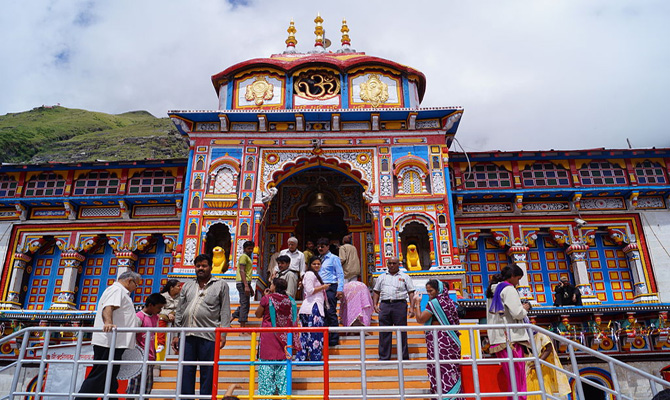 Uttarakhand well prepared for Char Dham Yatra
---
---
Uttarakhand Government has decided to gear up for the Chardham Yatra 2015 that would commence on April 26 this year. Earlier on Tuesday evening, a consensus in this regard had been reached unanimously at a high-level meeting chaired by Chief Minister Harish Rawat, high end officials and various other stake holders that decided to revive the Char Dham Yatra. Later yesterday CM Harish Rawat was speaking at a press conference in Mumbai and was sure of the preparedness for the upcoming Char Dham Yatra.
The Chief Minister said, "I have been in touch with all the officials concerned for the last couple of months, and I assure that pilgrims will get an experience that they never had in the past. After the devastation of 2013, we took into account nature's warning and have put in place various measures to ensure a safe and enjoyable journey for all pilgrims visiting the state. We are well prepared to tackle any untoward incidents," he added
Rawat said, biometric registration counters are already in place at entry points to the state and on yatra routes. Also put up are five base camps, 48 wayside amenities, seven ghats and 12 night shelters for the Chardham yatra in 2015. He also assured of a three-tier protection system that can prevent floods with three times the velocity of the 2013 disaster. Also, four helipads that have been already built at pilgrimage sites for a enjoyable journey and various other amenities that would take care of any untoward incident if they were to take place.
He also breifed about the giving a tax holiday for one year to hoteliers in the region, paving way for a low-cost accommodation and meals to pilgrims in an attempt to boost the tourism industry in calamity marred region.
Last year, 50 lakh travellers, including 5 lakh pilgrims of Chardham yatra, had visited Uttarakhand and the Government has lined up a budget of Rs 300 crore for the financial year 2015-2016 that will comprise state as well as central grants for developing new destinations and facilities in the state. It will compliment the first phase expenditure of Rs 1,600 crore that has been allocated from Centre.
News Src : The Peninsula, Travel Biz Monitor
img src : Wikimedia
---
---
Published Date: February 7, 2015
---