Virat Kohli to promote Char Dham Yatra
---
---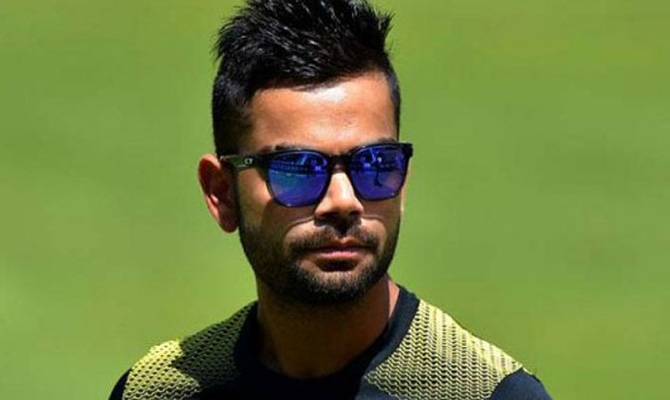 Virat Kohli Brand Ambassador Uttarakhand Tourism Char Dham Yatra
---
---
Ace cricketer Virat Kohli is the new face of Uttarakhand Tourism confirms the state officals today. CM Harish Rawat himself contacted Virat Kohli on account of branding of the State Tourism with the onset of Char Dham Yatra. Virat Kohli responded via e-mail giving formal consent., "I am honored,". Kohli is the second cricketer after Mahendra Singh Dhoni, who are connected to the branding of Uttarakhand.
After the 2013 calamity that ravaged the state, the tourist inflow in the state has seddenly dipped. Virat would be promoting the states nature retreats as well as the worldwide famous Char Dham Yatra spreading out the message of Safe Yatra to the world.
Before Kohli, cricketer MS Dhoni and bollywood star Ranbir Kapoor was also contacted for the same but due to extremely busy schedule they couldn't turn up. Other people who were contacted for the promotion include bollywood actress Priyanka Chopra and poet Prasoon Joshi.
On the occassion of opening of Kedarnath Dham President Pranab Mukherjee has been invited to attend the ceremony to be held on April 24.
Chief Minister Harish Rawat spoke on the phone with Kohli in this regard. Kohli replied to the chief minister through the formal letter sent via e-mail. Virat Kohli gave his consent at nine o'clock in the morning to the chief. Chief Minister's office has confirmed.
News Src : Dainik Jagran, Dehradun
img src: samacharplus
---
---
Published Date: April 4, 2015
---
Add Comments and Suggestions or Ask Questions about "Virat Kohli to promote Char Dham Yatra"
We would be glad if you can comment below and provide your valuable suggestions and feedback on Virat Kohli to promote Char Dham Yatra. If this Virat Kohli to promote Char Dham Yatra page have any wrong information/list or out of context content, then you can report us as well.
If you have any questions, you can also ask as in the following comments section. Our team will try to provide you answers/solutions.