2.6 Lakh pilgrims visited Kedarnath so far
---
---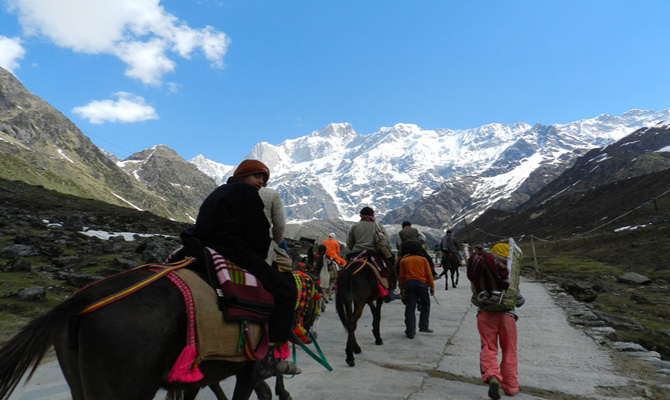 Gangotri-Yamunotri visitors to undergo biometric registration
---
---
Despite of adverse weather conditions in Kedarnath, the pilgrims count didn't getting down this year. Around 2.6 Lakh pilgrims has visited Kedarnath shrine so far since opening of shrine. The number still very optimistic and much more in comparision last few years.
The authorities has the target of 3 Lakh for whole season and now much has been achieved so far. This year beteer facilities has been given to pilgrims and much improvement is being done regularly. Increase in the number of tented accommodation in Kedarnath and bio digester toilets is being done by local authorities and government. By looking at the enthusiasm of the pilgrims, there is an estimate of 5 Lakh pilgrims to visit Kedarnath in 2017.
---
---
Published Date: August 20, 2016
---
Add Comments and Suggestions or Ask Questions about "2.6 Lakh pilgrims visited Kedarnath so far"
We would be glad if you can comment below and provide your valuable suggestions and feedback on 2.6 Lakh pilgrims visited Kedarnath so far. If this 2.6 Lakh pilgrims visited Kedarnath so far page have any wrong information/list or out of context content, then you can report us as well.
If you have any questions, you can also ask as in the following comments section. Our team will try to provide you answers/solutions.