Gauramai Temple portal open on Baisakhi
---
---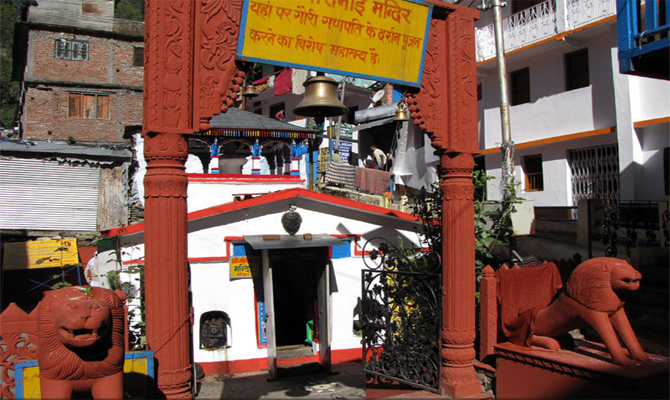 Gauramai Temple portal open on Baisakhi
---
---
One of the important stage on Kedarnath route, Gauramai temple in Gaurikund has opened its portals on the auspicious occasion of Baisakhi. Now Gaurimai will be worshipped in Gaurikund for next six months of summers.
Tuesday morning, Gaurimai palanquin was taken from Gaurigav at 7:30 in the morning. The people participating in the rally carrying palanquin cheered the godess. The palanquin reached Gaurikund after this. After enchanting vedic verses and holy havan brahmans and the supreme pujaris in the presence of members of Mandir Samiti of the temple then reopened the portals for devotees. Now, for next six months Gaurimai will be worshipped in the Gaurikund. Pilgrims visiting Kedarnath will now be able to do Gaurimai darshan easily. On this occasion Head of Math Sampurnanda Goswami, Manager Kailash Bagwadi, Padmadutt Gairola, Vinod Rautela, Sacchidanand along with locals in masses were present.
News Source : Dainik Jagran, Gopeshwar
img src : eUttaranchal
---
---
Published Date: April 15, 2015
---
Add Comments and Suggestions or Ask Questions about "Gauramai Temple portal open on Baisakhi"
We would be glad if you can comment below and provide your valuable suggestions and feedback on Gauramai Temple portal open on Baisakhi. If this Gauramai Temple portal open on Baisakhi page have any wrong information/list or out of context content, then you can report us as well.
If you have any questions, you can also ask as in the following comments section. Our team will try to provide you answers/solutions.